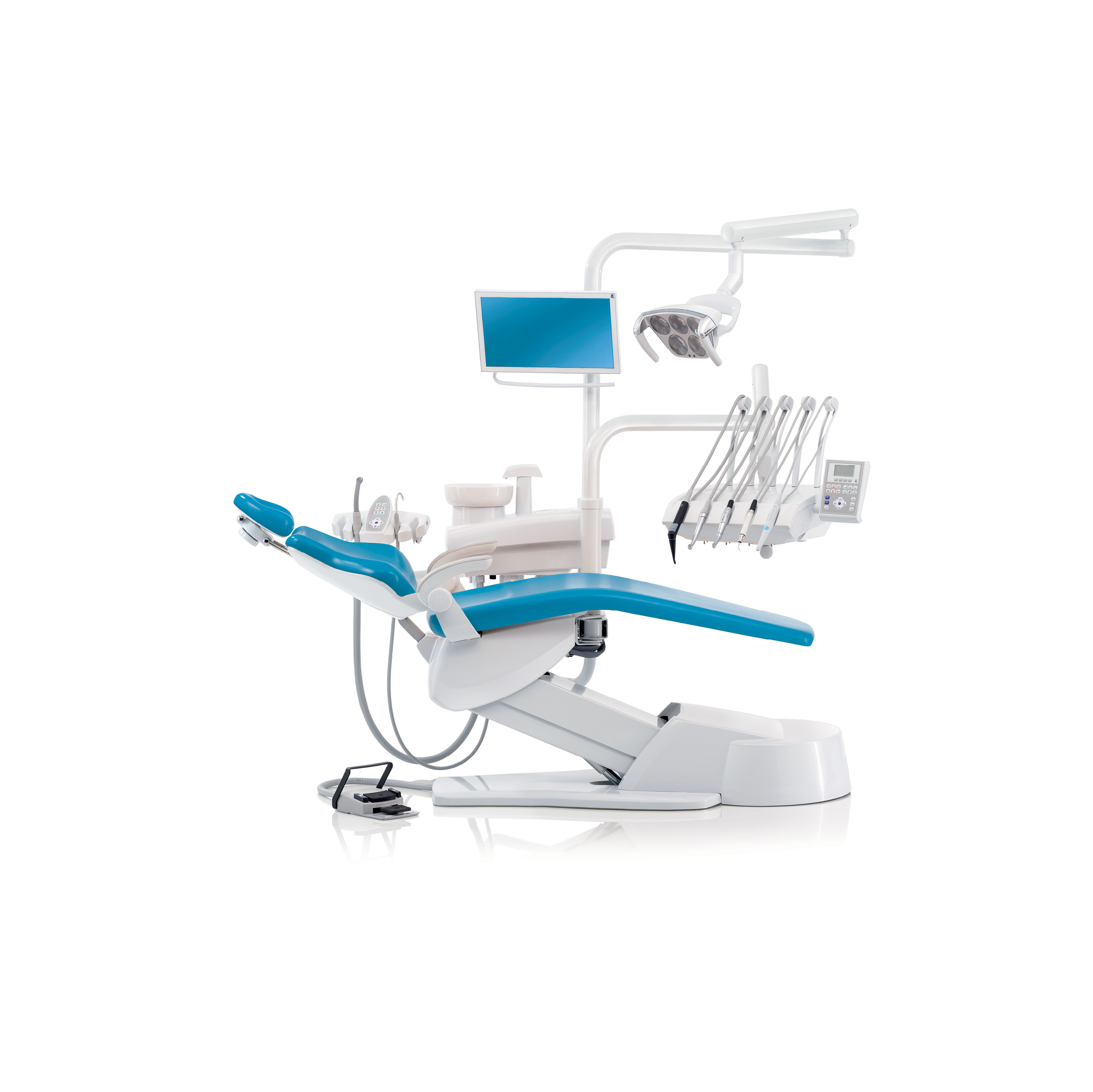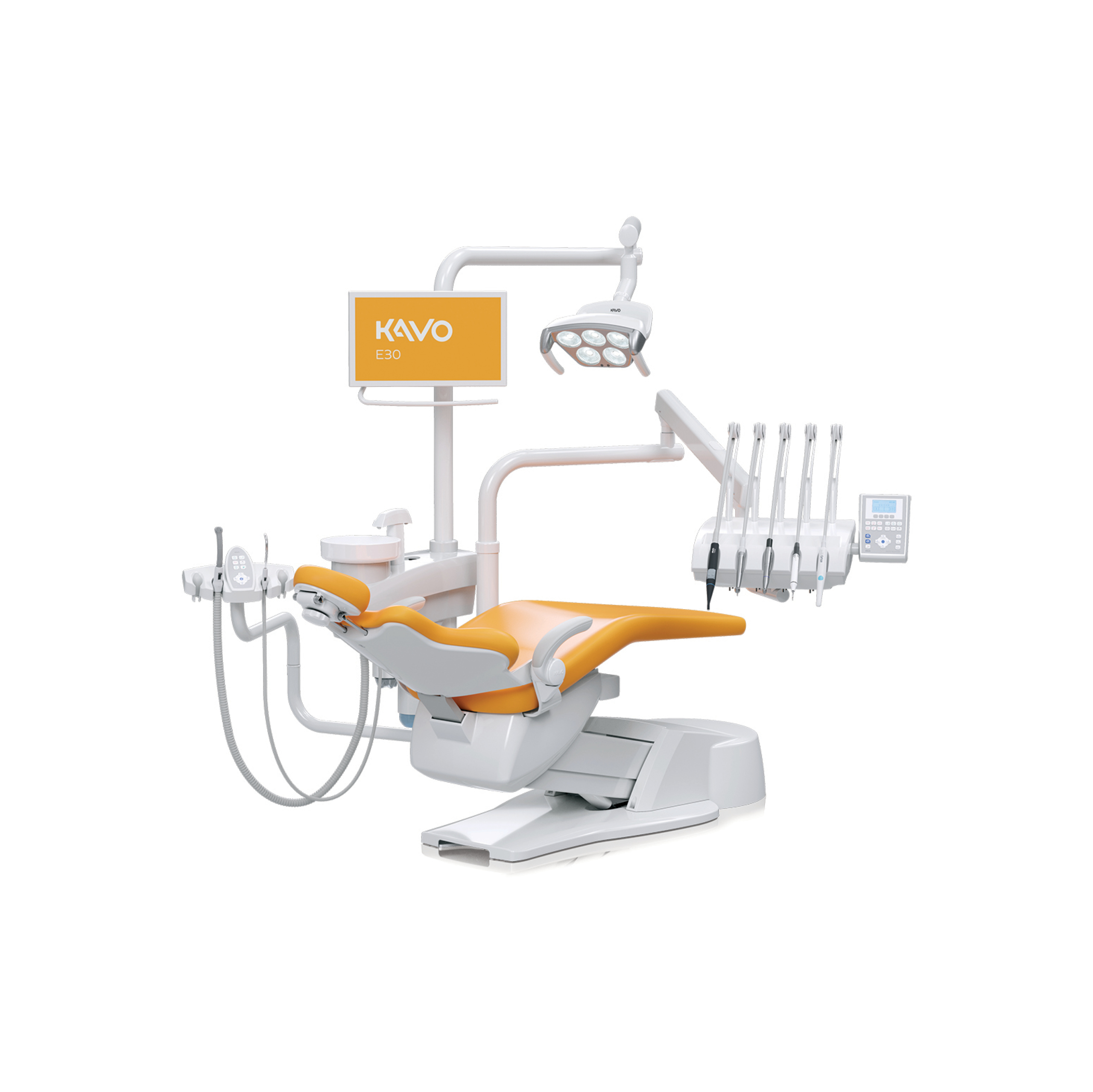 Are you looking for an easy-to-use dental chair that offers you quality, reliability and efficiency?
The KaVo ESTETICA E30 combines convenience and efficiency as part of your daily workflow. Clever technology and integrated service functions ensure cost-efficient operation all day every day. KaVo call it the essence of Dental Excellence at affordable pricing!
If you like "Made in Germany" quality, you will love the KaVo ESTETICA E30!
Highlights at a glance
The patient chair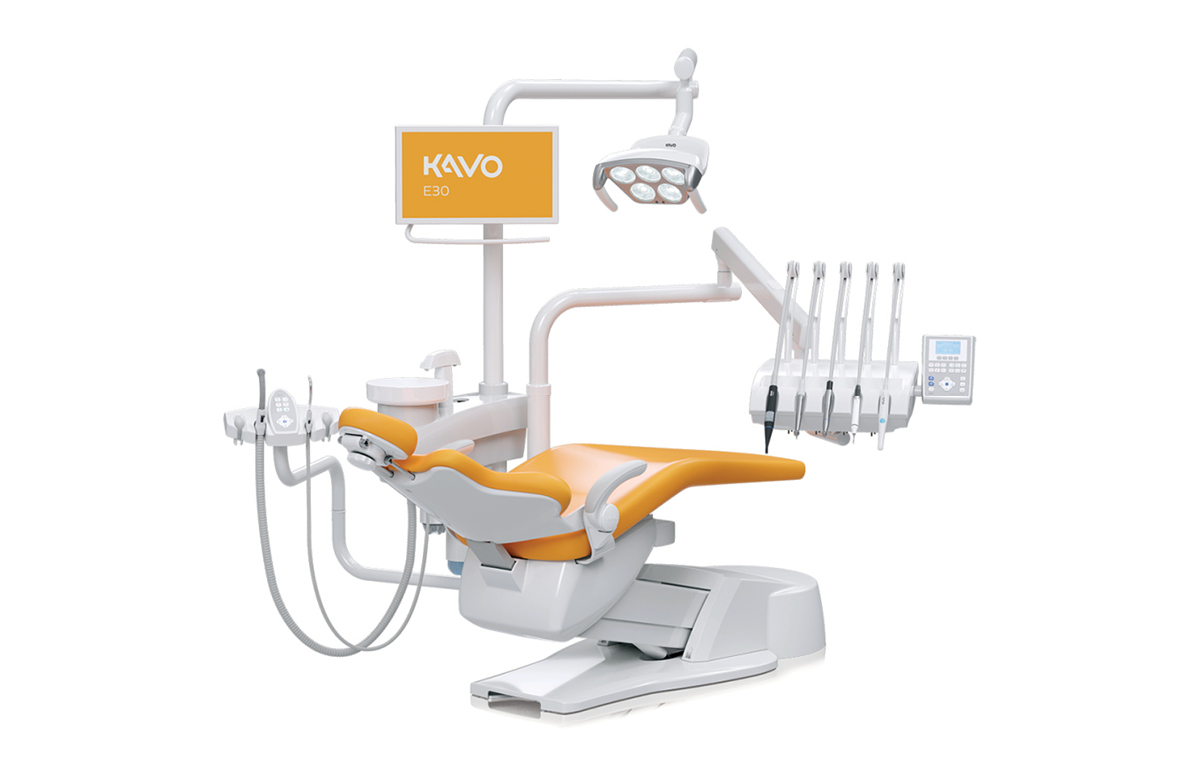 Streamlined chair design
Ergonomic soft upholstery form
Maximum patient weight up to 180 kg
Lowest position of 350 mm, highest position of 830 mm
The dentist and assistant elements
Proven KaVo technology and simple operating concept
The Essential and Evolution feature packages include electric motor & ultrasonic scaler
Dentist control in traditional table, continental swing or mobile cart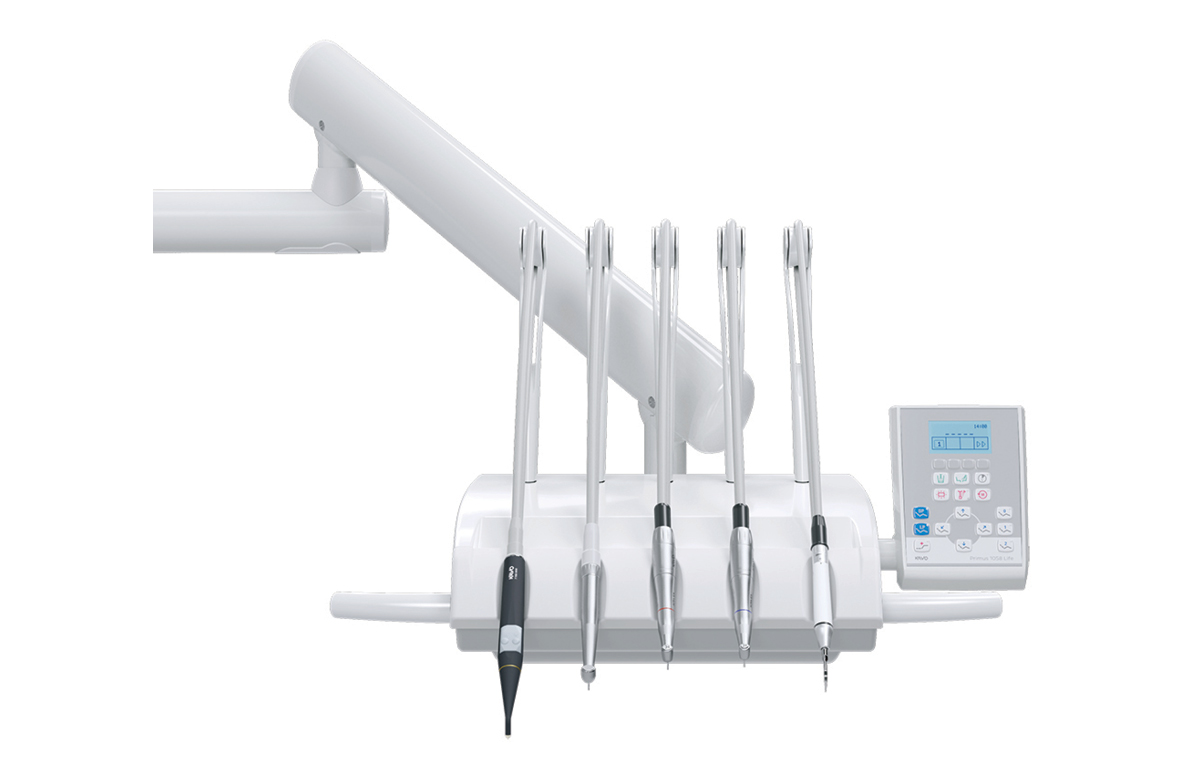 Patient communication