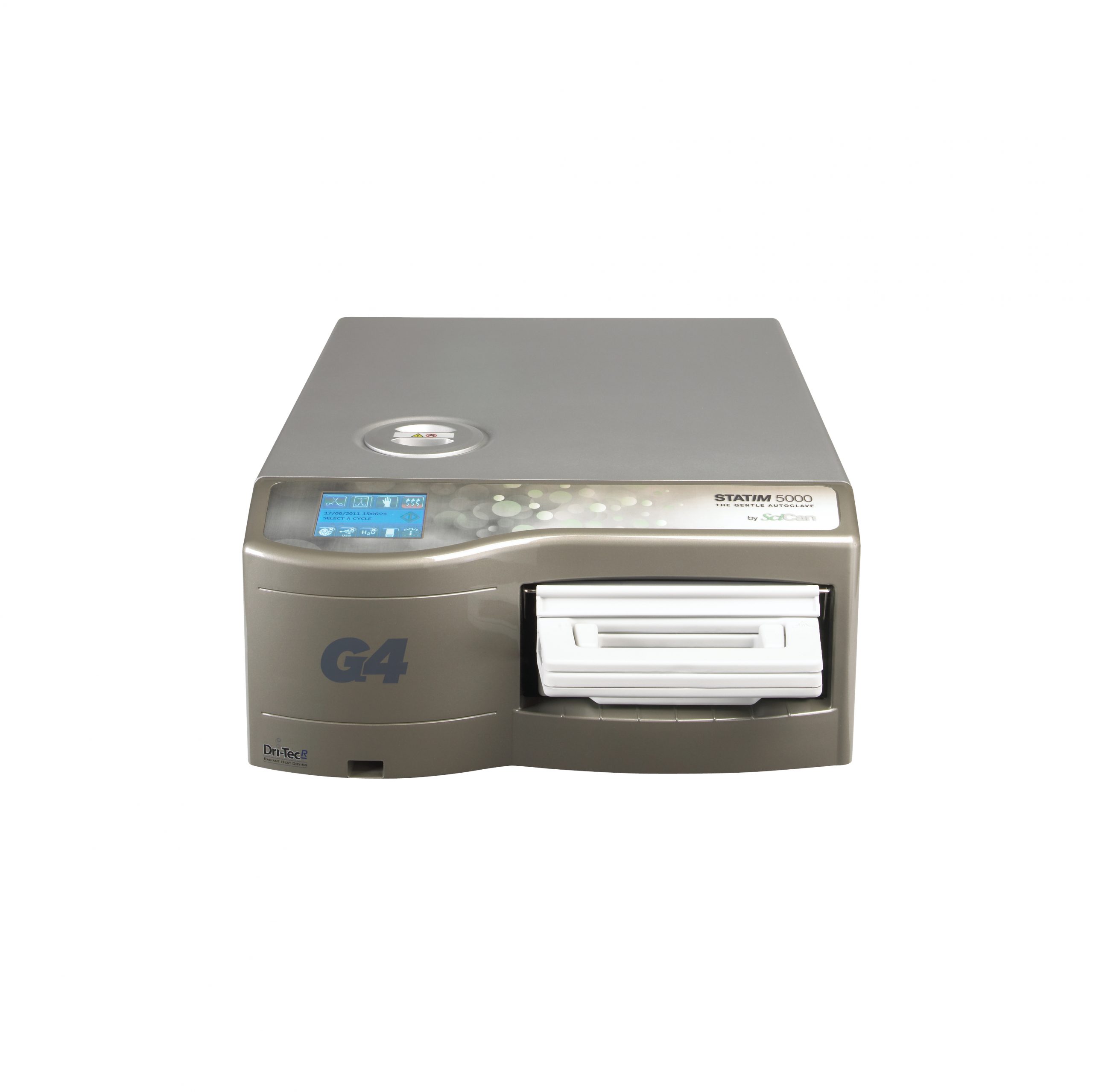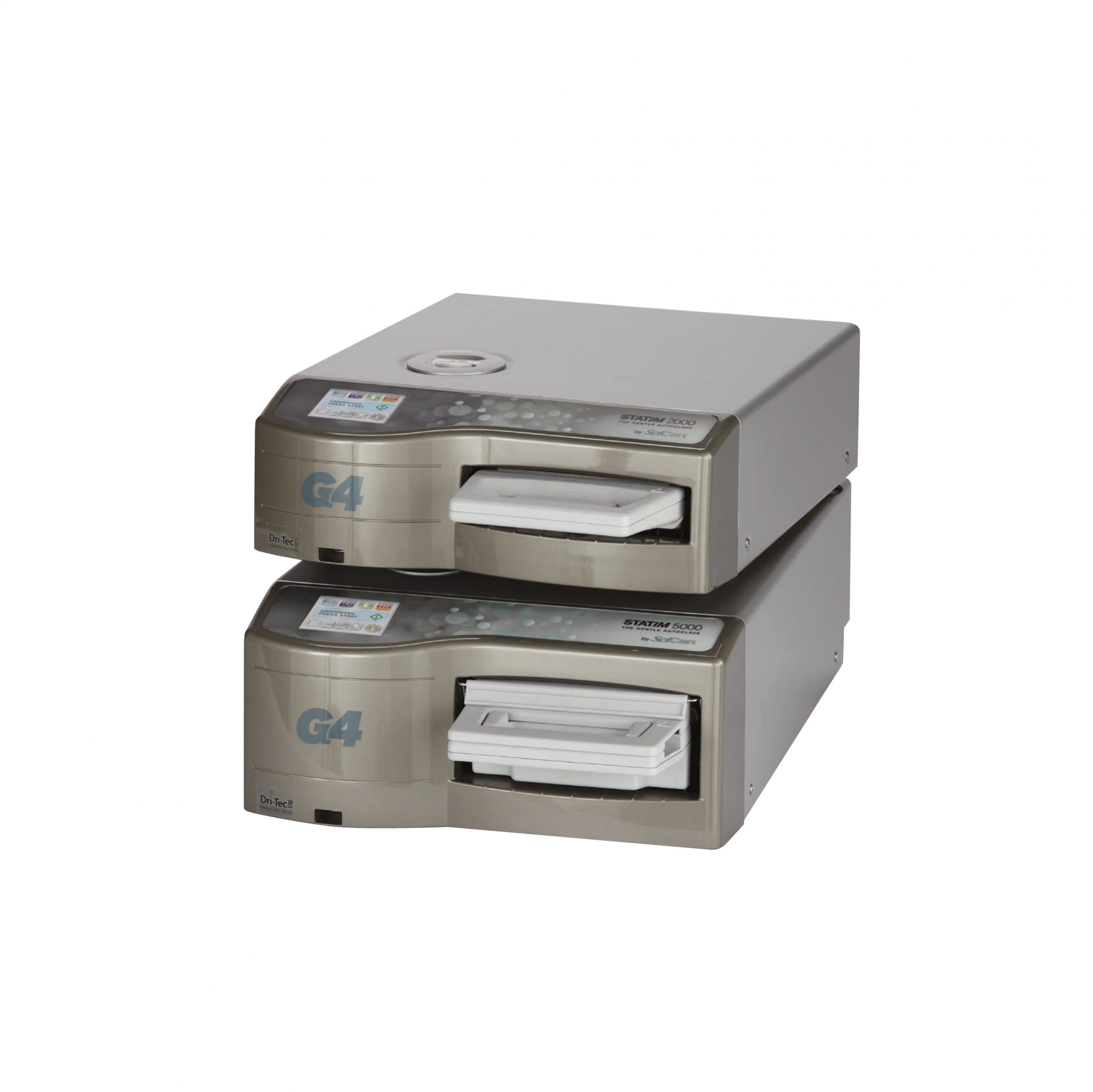 STATIM G4 is the world's fastest cassette autoclave!
Dental practitioners in over 90 countries around the world rely on STATIM G4 to protect their patients and staff from infection by providing sterilised instruments in just minutes. Gentle on your instruments due to its patented steam process, and relied upon by the busiest of practices.
Fast – STATIM G4 is the fastest cassette steriliser from start to sterile.
Smart – G4 Technology provides information at your fingertips.
Reliable – For over 25 years, STATIM's speed, reliability and dependability have made it the ideal steriliser for every practice.
Highlights at a glance
G4 Technology
A special feature of the STATIM units is the innovative G4 technology. A large touch screen provides in-depth cycle information and allows users to view current operations. With an integrated Ethernet port, STATIM units can connect to the office network and send cycle data to your smart devices or computer.
STATIM G4 5000 & 2000 | Tech Specs
The STATIM G4 cassette autoclaves deliver dramatic improvements in process efficiency through shorter cycle times.
The STATIM 2000 G4 unwrapped cycle times are the world's fastest at 6 minutes! While wrapped cycles, including drying, can be completed in as little as 35
minutes. The larger STATIM 5000 G4 can complete unwrapped cycles in as little as 9 minutes, with wrapped cycles being completed in only 40 minutes.
STATIM G4 autoclaves not only offer fast sterilisation times but also enough capacity to meet the needs of a busy practice. STATIM 2000 G4 capacity allows for up to 5 pouches while the STATIM 5000 G4 has enough space for up to 10 pouches.
VistaCool – direct-to-drain system