B Futura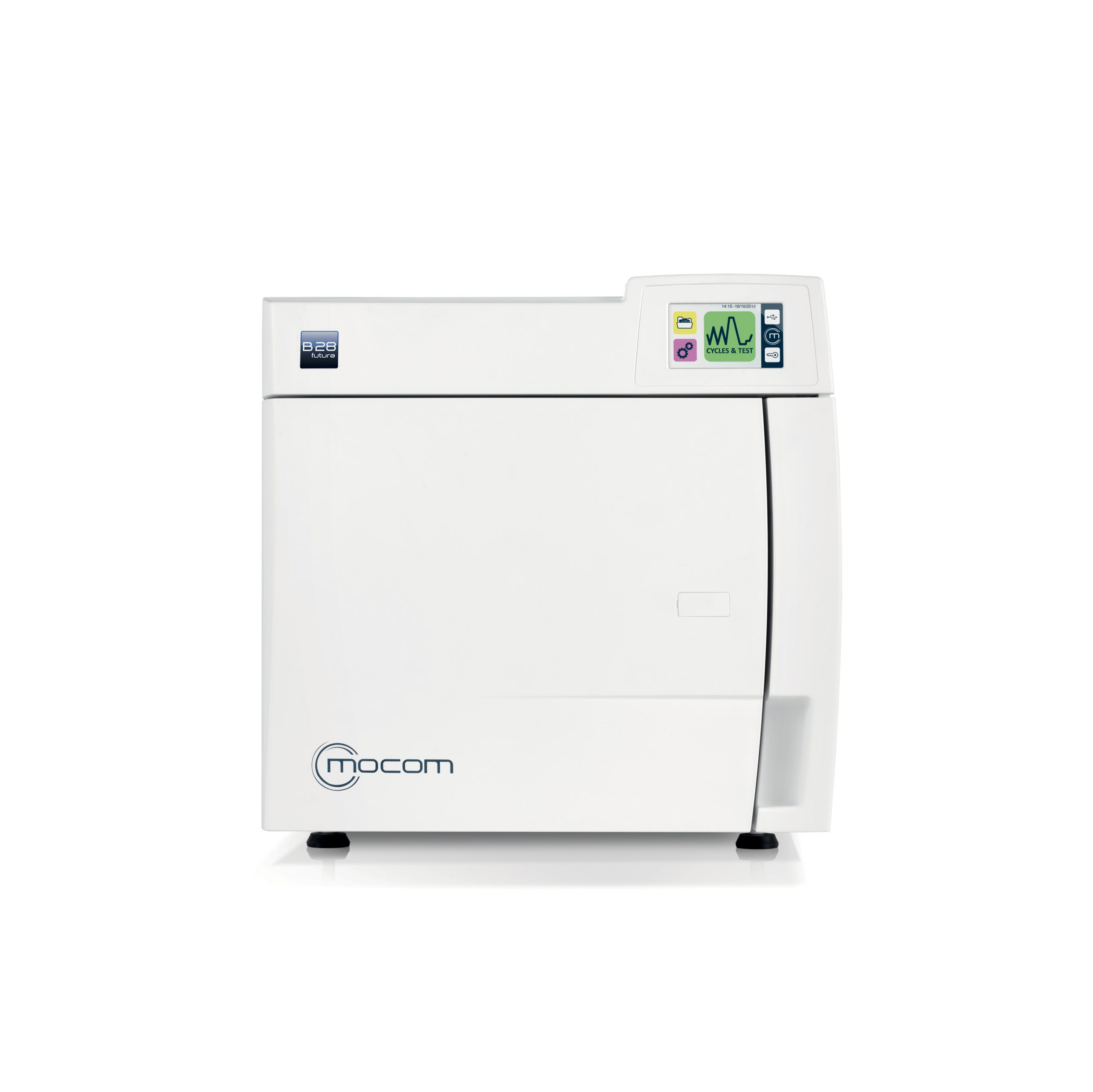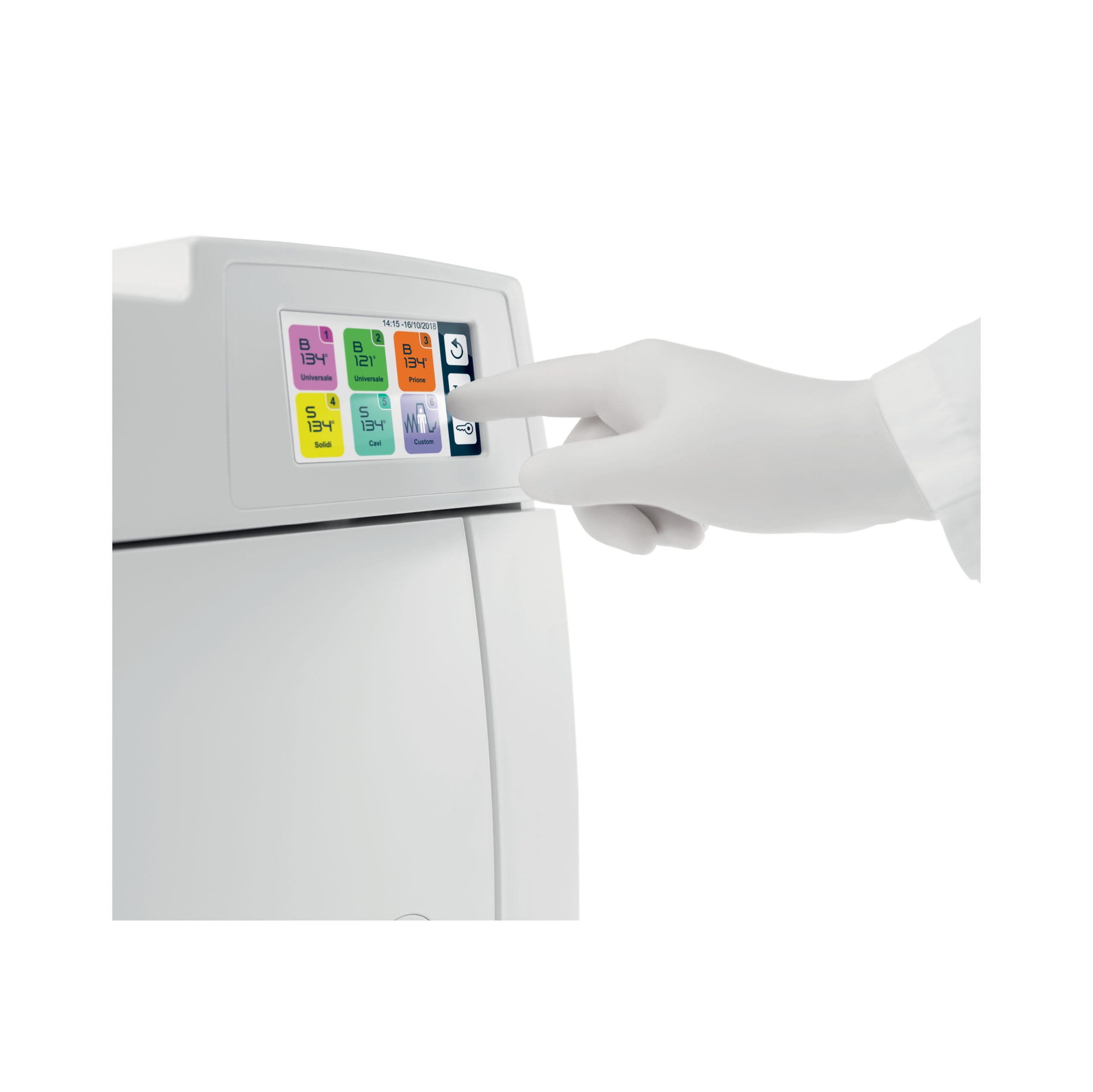 The first steriliser capable of using tap water!
Mocom developed the first steriliser that uses mains water via a unique internal filtration system. This world-first process helps to eliminate waste and water storage, reducing costs and increasing the efficiency and ease of operation of any steri room.
Highlights at a glance
Can be used with tap water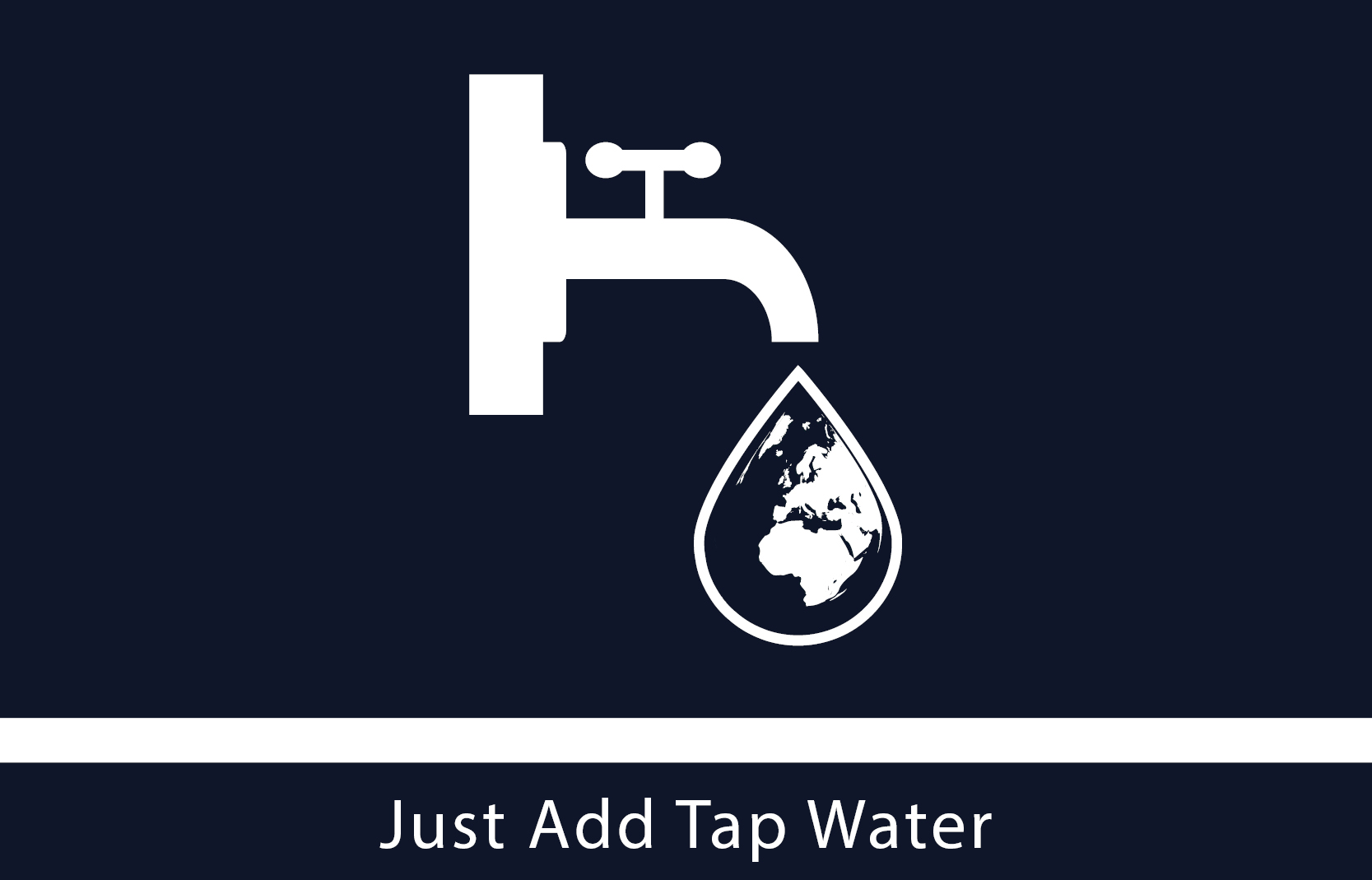 The built-in water processing system makes it possible to increase processing efficiency by eliminating demineralised water management issues. The Supreme can perform 50 sterilisation cycles with only 5 litres of tap water. Storage space, and issues with internal componentry caused by poor water quality, will be a thing of the past.
4.3-inch colour touch display
The B Futura is a smart and essential working tool that ensures excellent performance thanks to the colour LCD touch screen and user-friendly interface. Each control corresponds to icons that ensure an immediate reading of the machine status.
Optional barcode and cycle report printer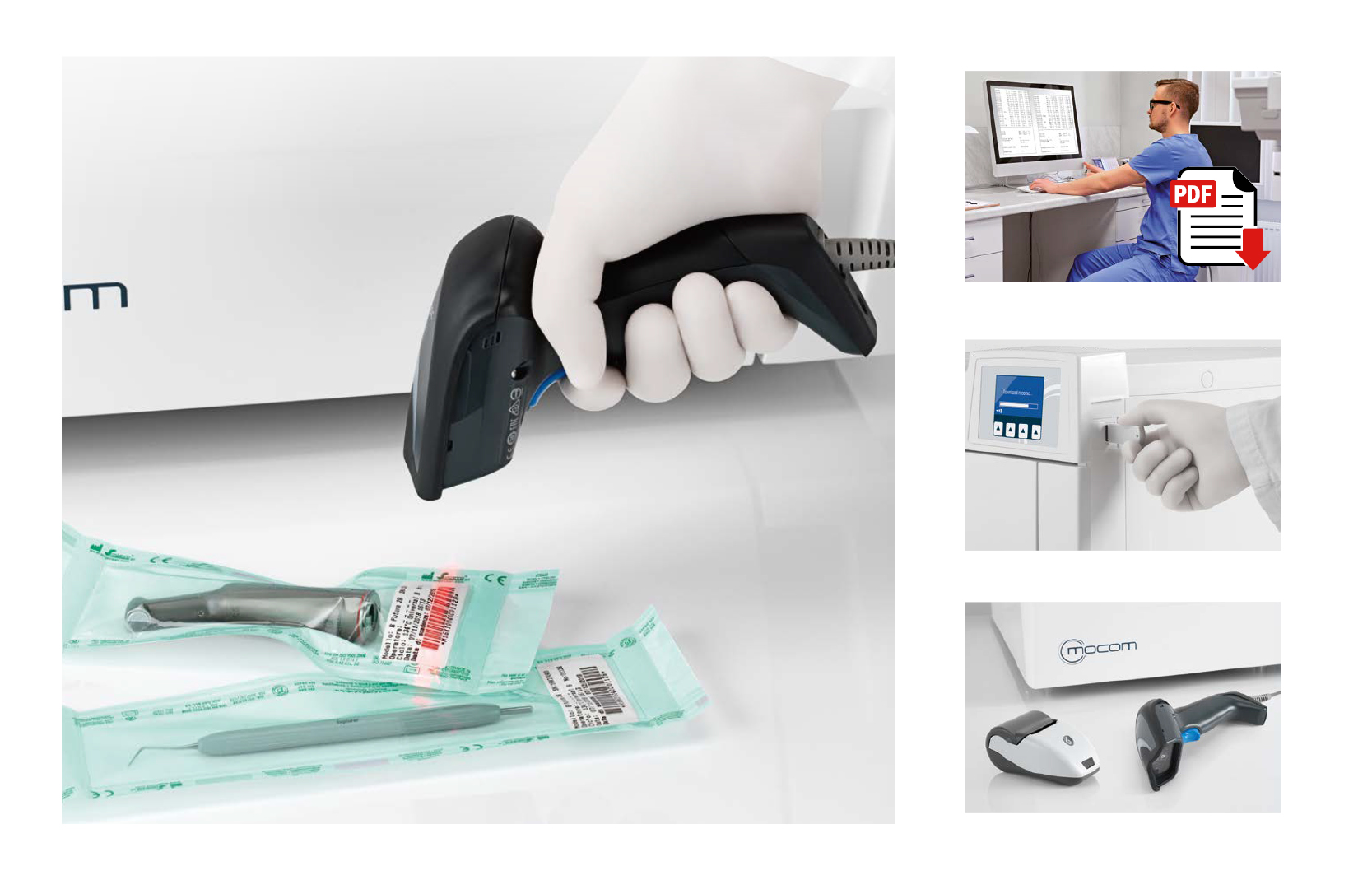 MyTrace is Cefla's traceability software supplied with Mocom B Futura. By using this program, each set of sterilised instruments can be associated to the patient through a barcode. This essential software completes the sterilisation process and provides legal protection to dentists.
Wi-Fi and Ethernet port comes standard
All sterilisers in the Futura range are equipped with incorporated WiFi and an Ethernet port. Connecting to the internet and enabling the Easy Check service means you can receive remote support. Intervention times can be significantly reduced thereby allowing technicians to keep machines constantly efficient.