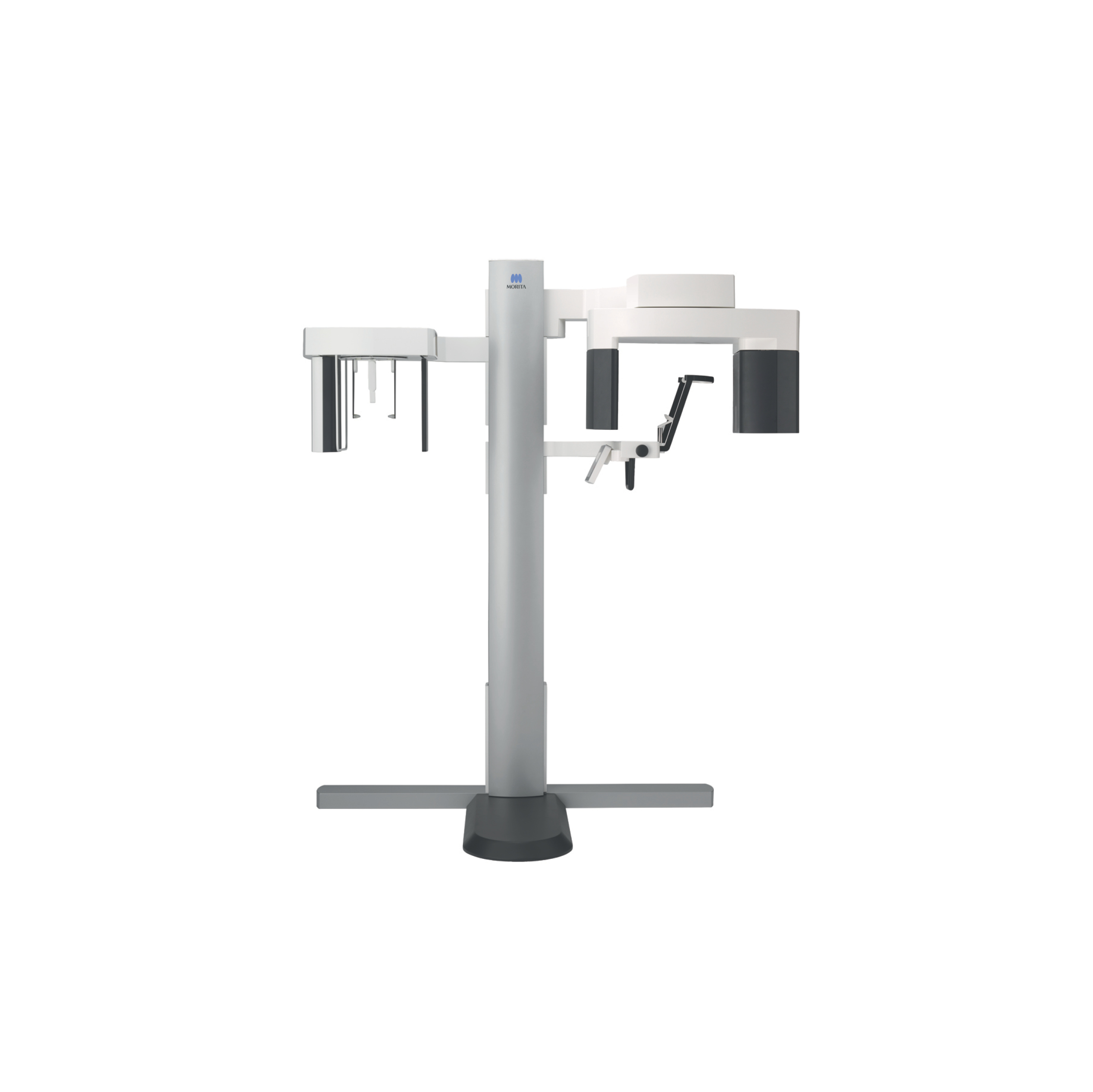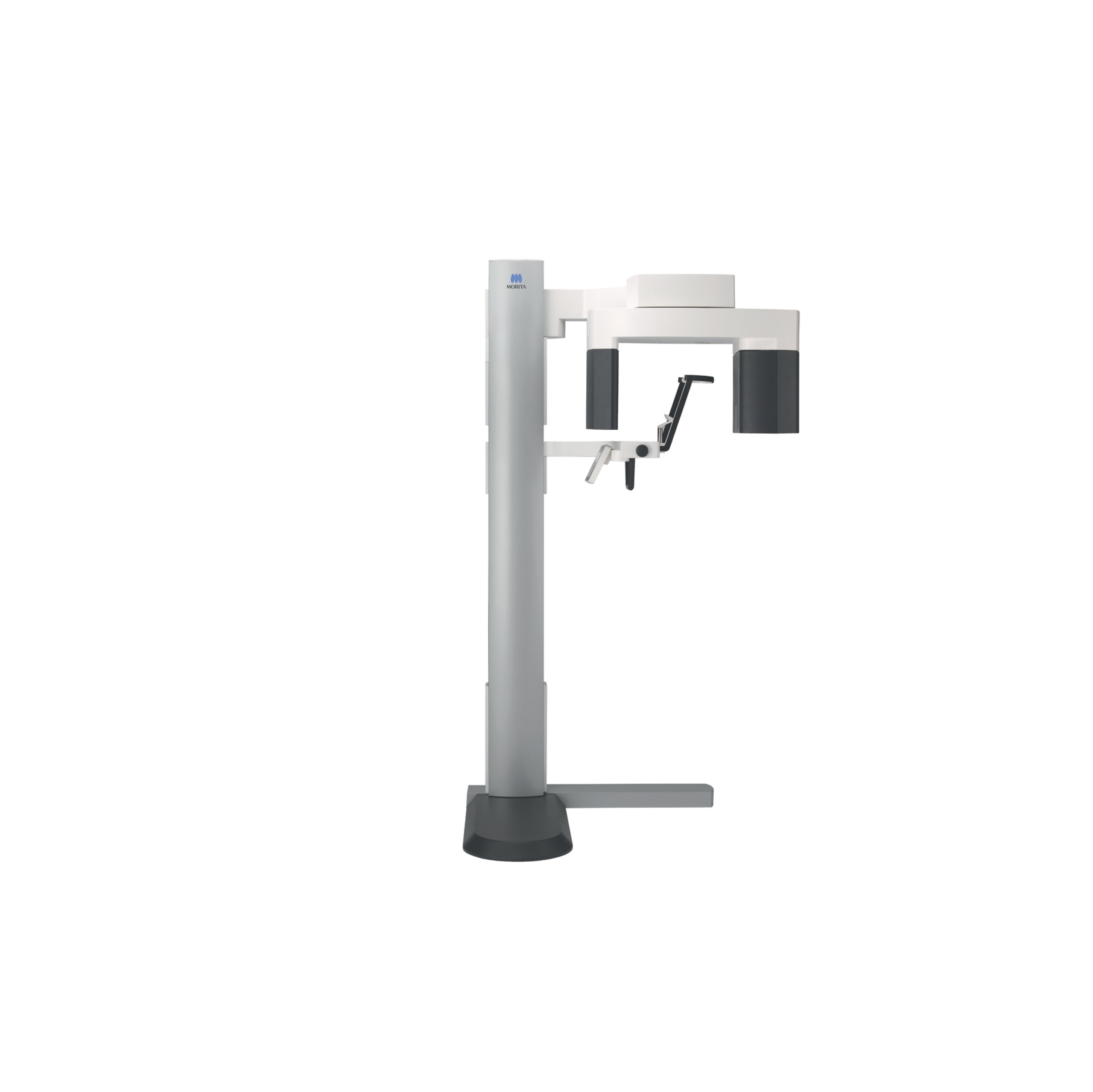 CBCT Imaging Re-Imagined
Introducing Morita's newest generation of the Veraview series: the Veraview X800. The winner of the iF Design Gold Award is characterised by an inspirational design as well as outstanding image quality. Accordingly, this 2D/3D X-ray unit provides superior diagnostics for the dentist as well as safety for the patient.
The incredible attention to detail, groundbreaking resolution of more than 2.5 LP/mm MTF and a voxel size of 80 μm are reflected not only in the image quality but also in the range of features. The revolutionary integrated zoom reconstruction enables reconstruction of larger scans with an 80 μm voxel size.
Highlights at a glance
Hyper-sharp images: The smallest details at a glance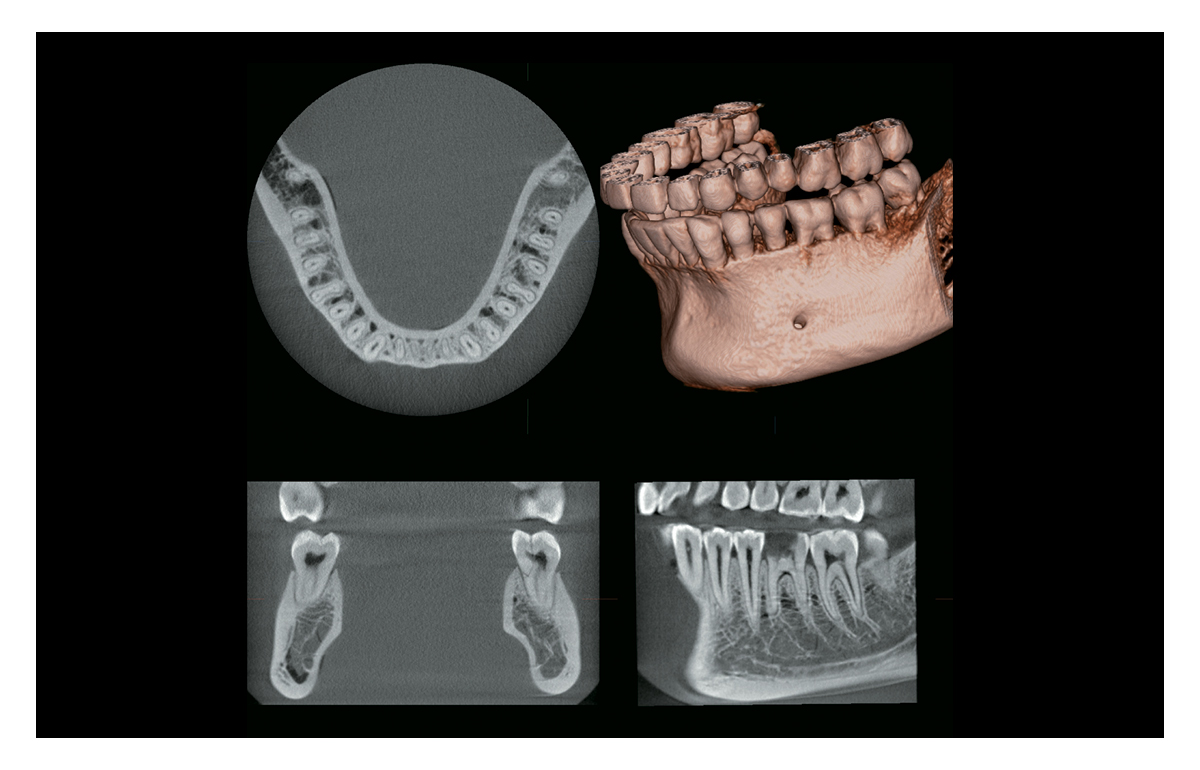 Sharp imaging plays a key role in patient health. The sharper the image, the more accurate the diagnosis – resulting in a more predictable and successful treatment. This is where the Veraview X800 is especially impressive, with an absolutely top performance and uncompromising resolution.
Perfect flexibility with eleven fields of view
With eleven fields of view (FOVs), the X-ray system provides the diagnostic confidence needed for planning a successful treatment. Following the ALARA principle (as low as reasonably achievable), you can choose the optimum FOV for your diagnostic issue. So you always have the best possible image.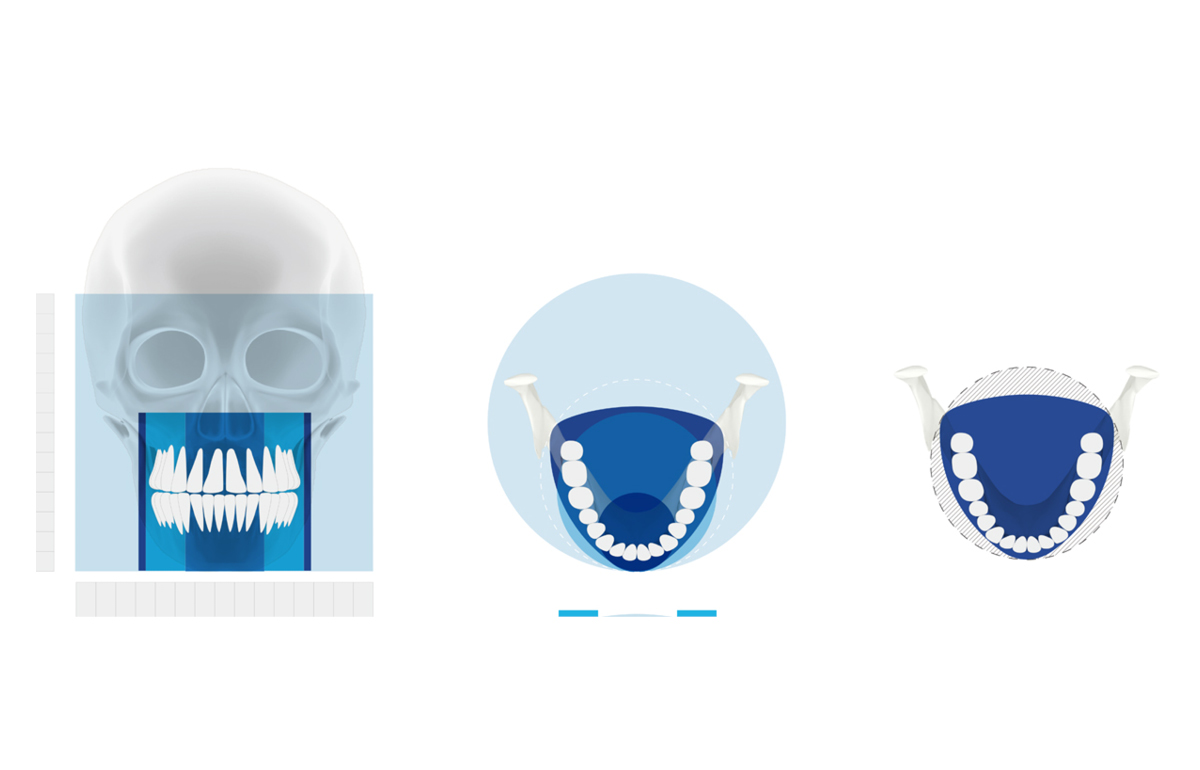 Face-to-face positioning: Communicating on the same level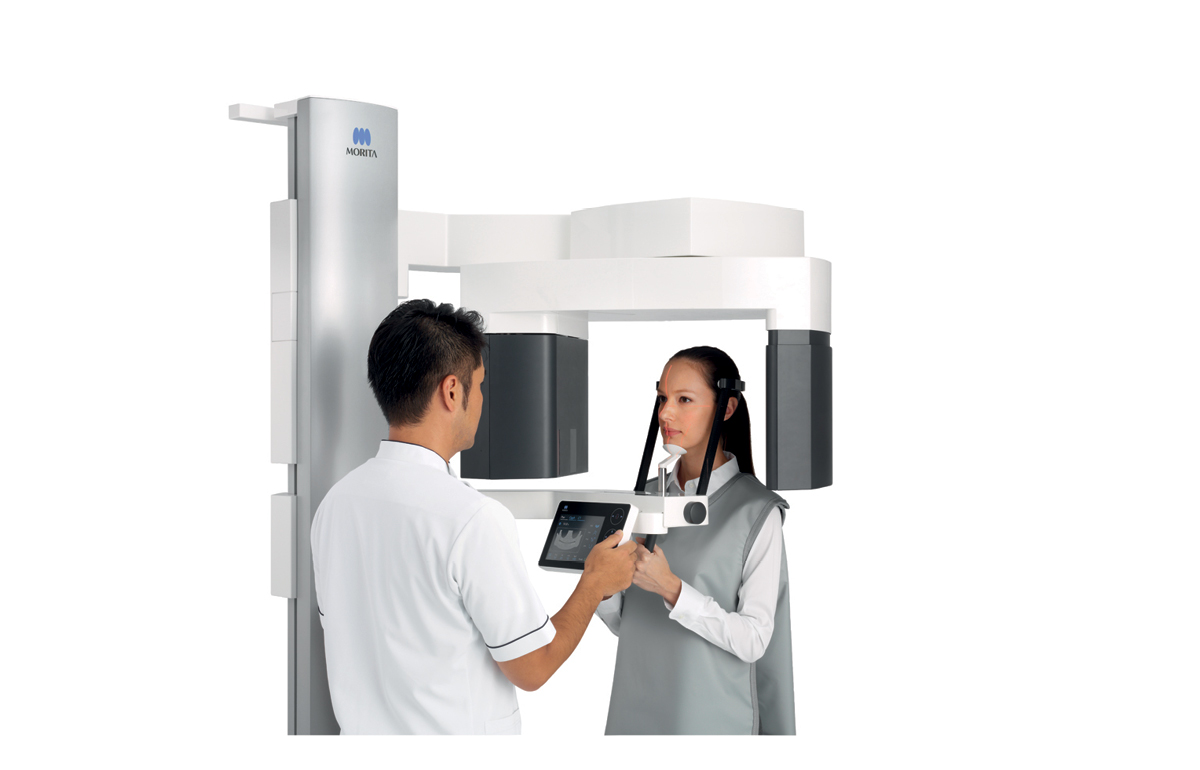 Easy: Face-to-face positioning makes it easier both to communicate with the patient and to position the laser beam.
Intuitive: The touch panel works intuitively and effortlessly using icons.
Horizontal X-ray Beam for Minimal Artifacts
For CBCT exposures, the x-ray beam is horizontal during emission which minimises artifacts and reduces distortion. By shifting the Flat Panel Detector (FPD), the angle of the X-ray beam can be adjusted from horizontal (for CBCT exposures) up to 5° for panoramic exposures.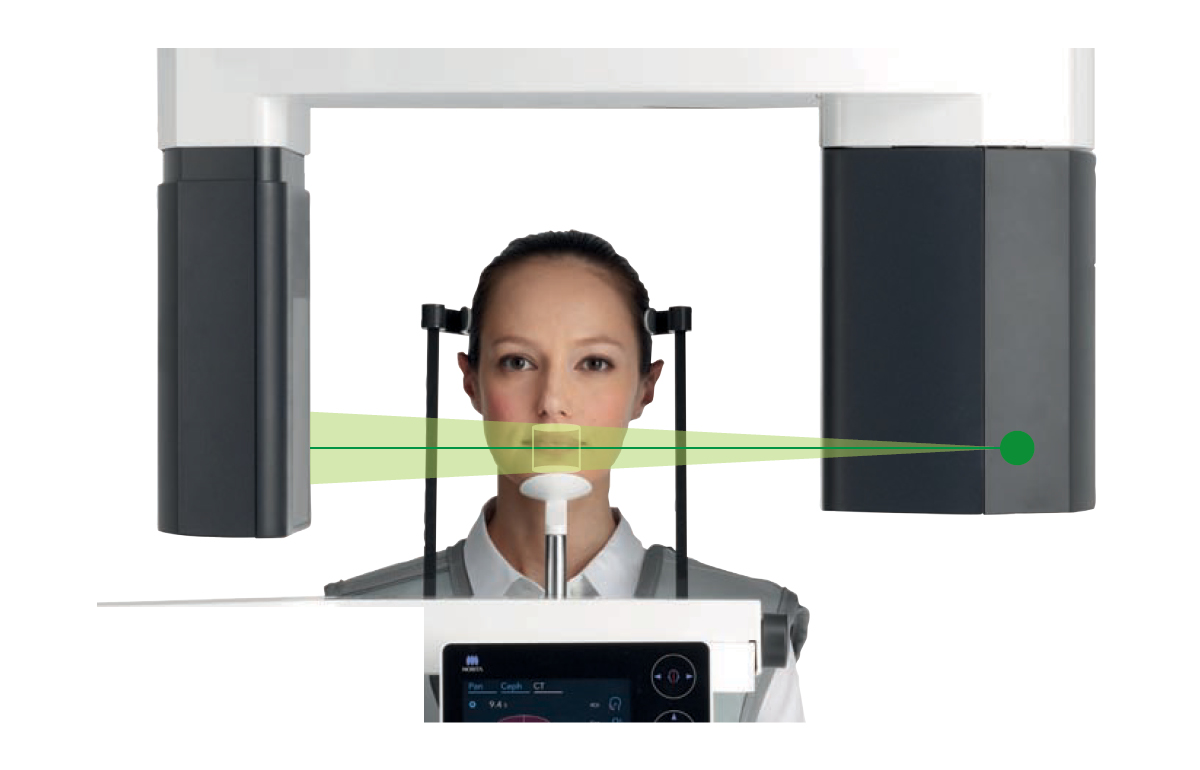 Selectable options: Partial cephalometric images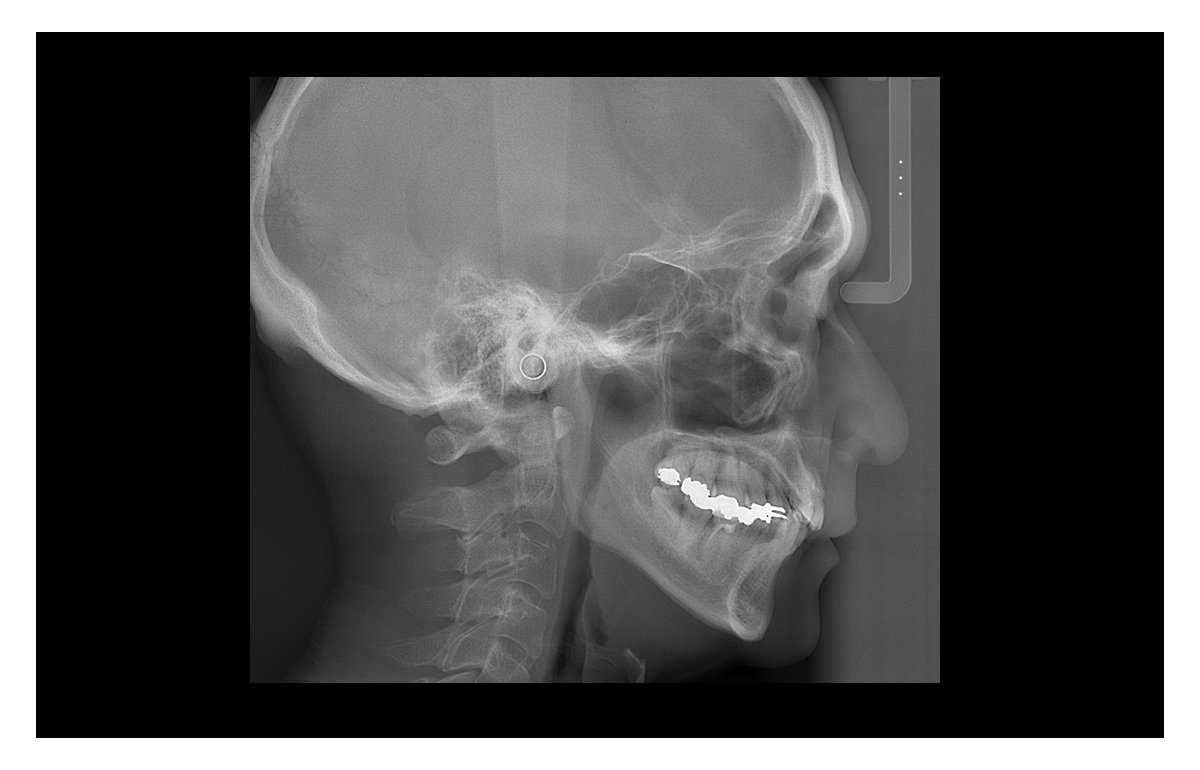 For cephalometric exposures, three regions can be selected individually in order to reduce the X-ray exposure for the patient. All the same, increasing tube voltage to 100 kV still allows high quality exposures with a resolution of 96 μm.
Network integration: Latest and flexible networking solutions
CBCT and 2D images can be displayed on any PC or tablet computer using a conventional web browser without installing any special software, which is convenient and helpful for patient consultation.