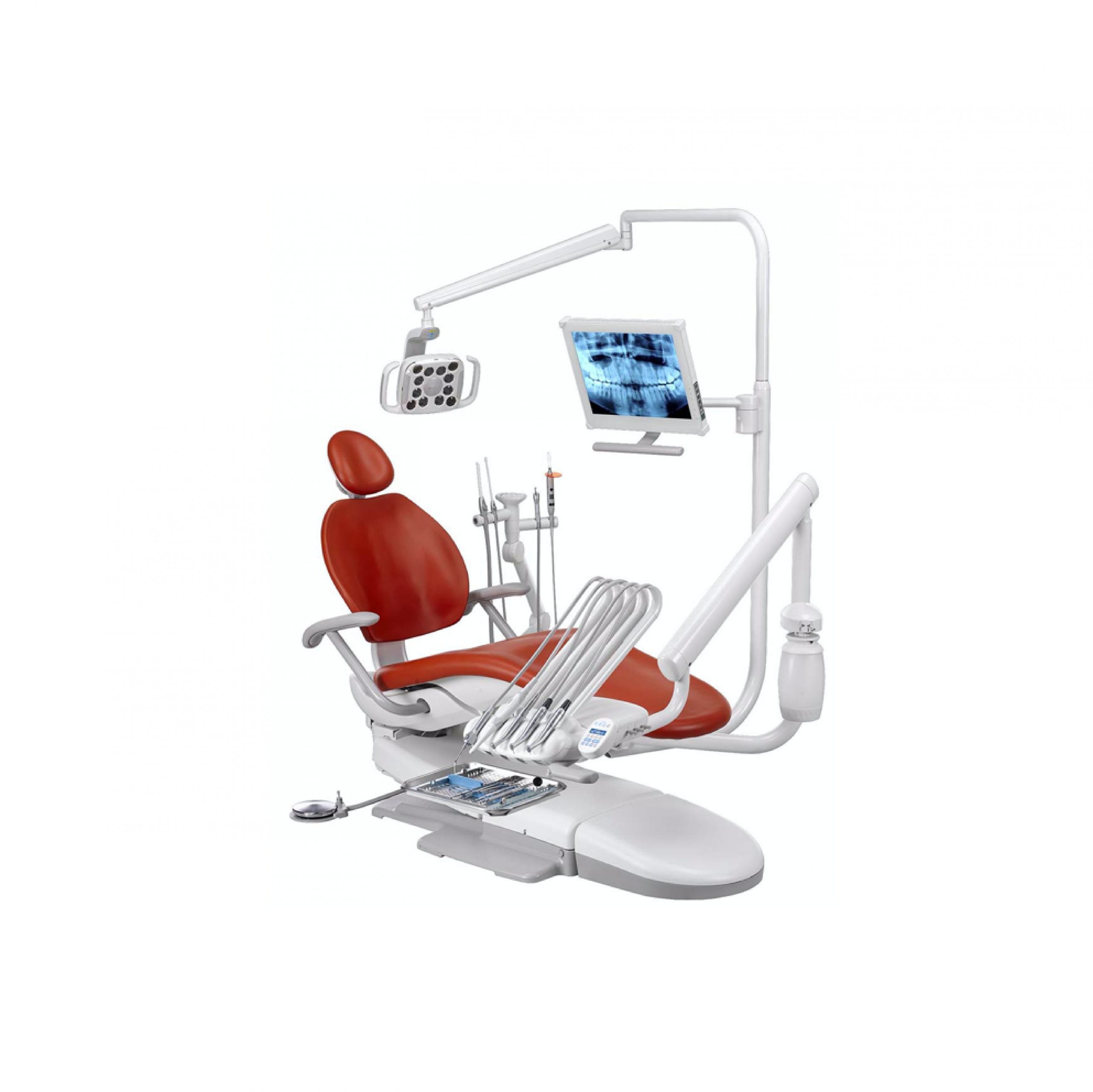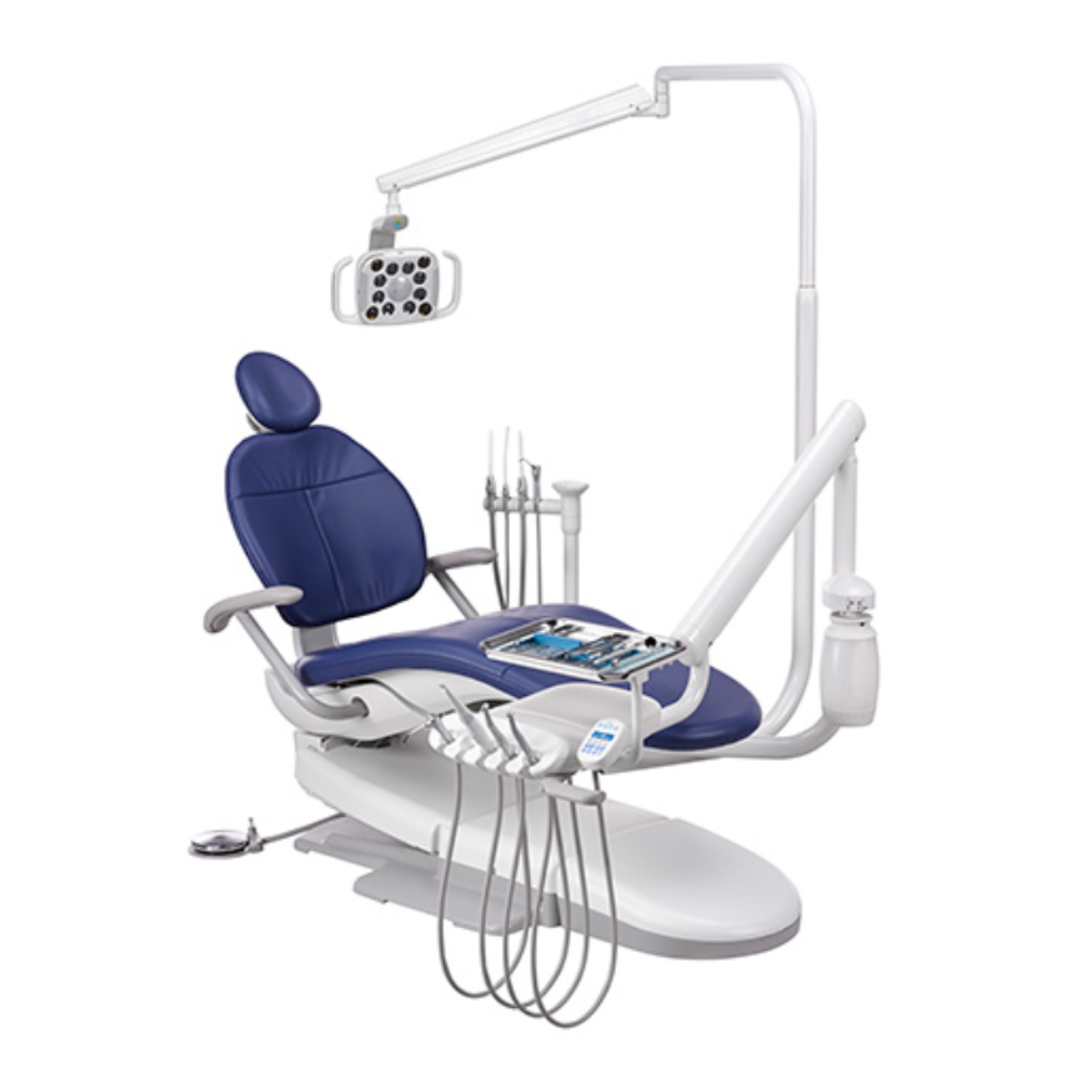 Compact. Sensible. Flexible.
This dental chair combines a robust design, great access, and minimal maintenance. Designed as a modular solution, the A-dec 300 is a whole system that lets you pick and choose the features you want, within the price point you need.
The A-dec 300 radius operatory package allows you to switch between right- or left-handed operators with ease. Single- or dual-radius mounting rotates around the front of the chair for better patient access during procedures.
Highlights at a glance
Exceptional patient comfort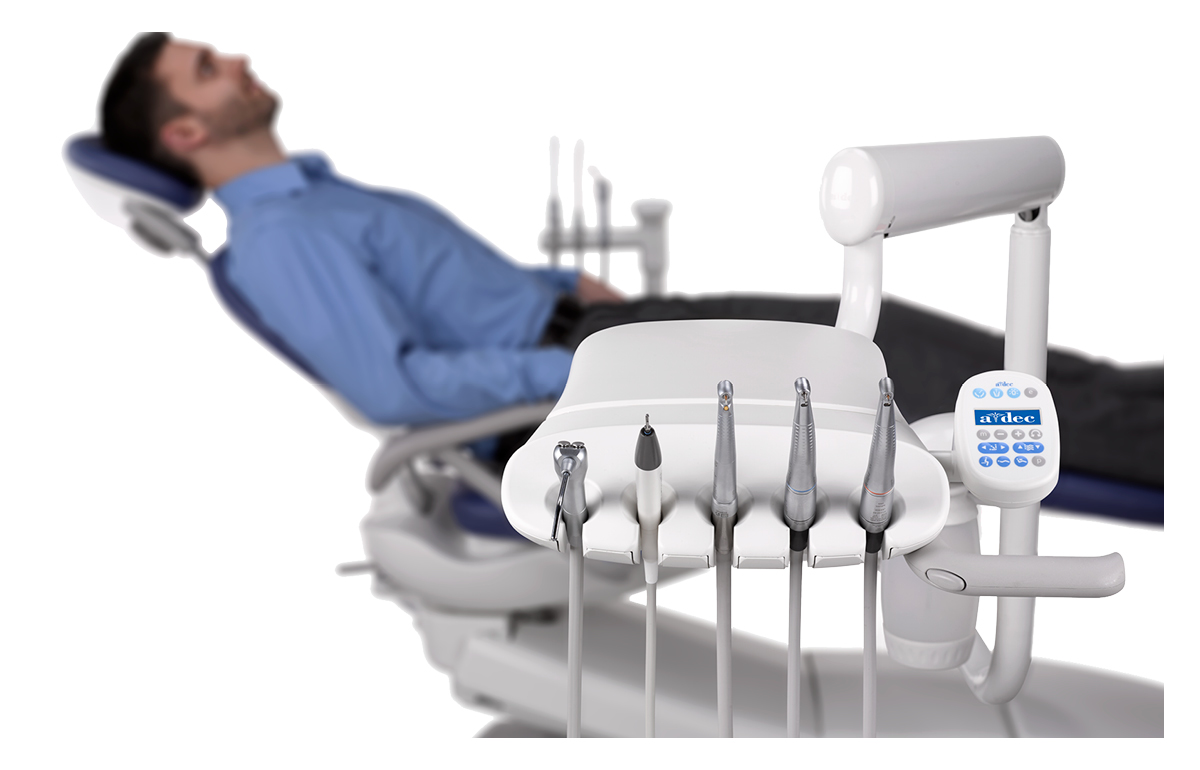 Pressure mapped, contoured surfaces and virtual pivot ensure a relaxed and supported patient experience. A dual-articulating headrest and ample shoulder support keeps patients resting comfortably no matter how long the procedure.
Ultra-thin, flexible backrest
The ultra-thin backrest enables you to tuck your knees under the chair providing ergonomic access to the oral cavity, while the double-articulating, gliding headrest adjusts easily for optimal patient positioning.
Innovative 4 position control block design
Resulting in the industry's most reliable air-driven component with fewer parts, stronger corrosion-resistant materials, and a unique water flow system that eliminates stagnant water where bacteria can grow.
Self-contained waterline maintenance system
Includes a 2-litre water bottle, an innovative control block, and tubing made with AlphaSan. Add the revolutionary ICX waterline treatment tablet for worry-free waterline maintenance.