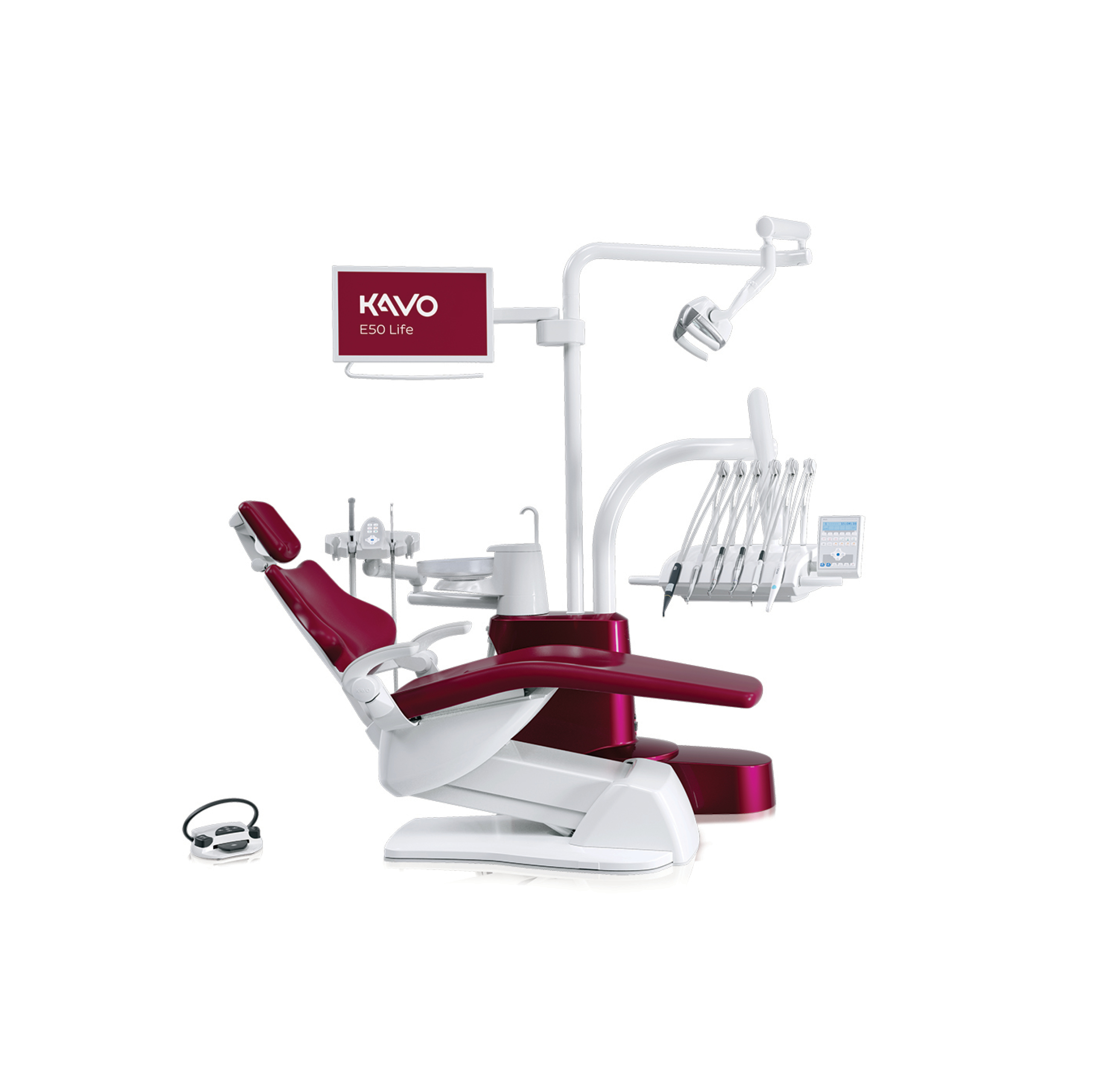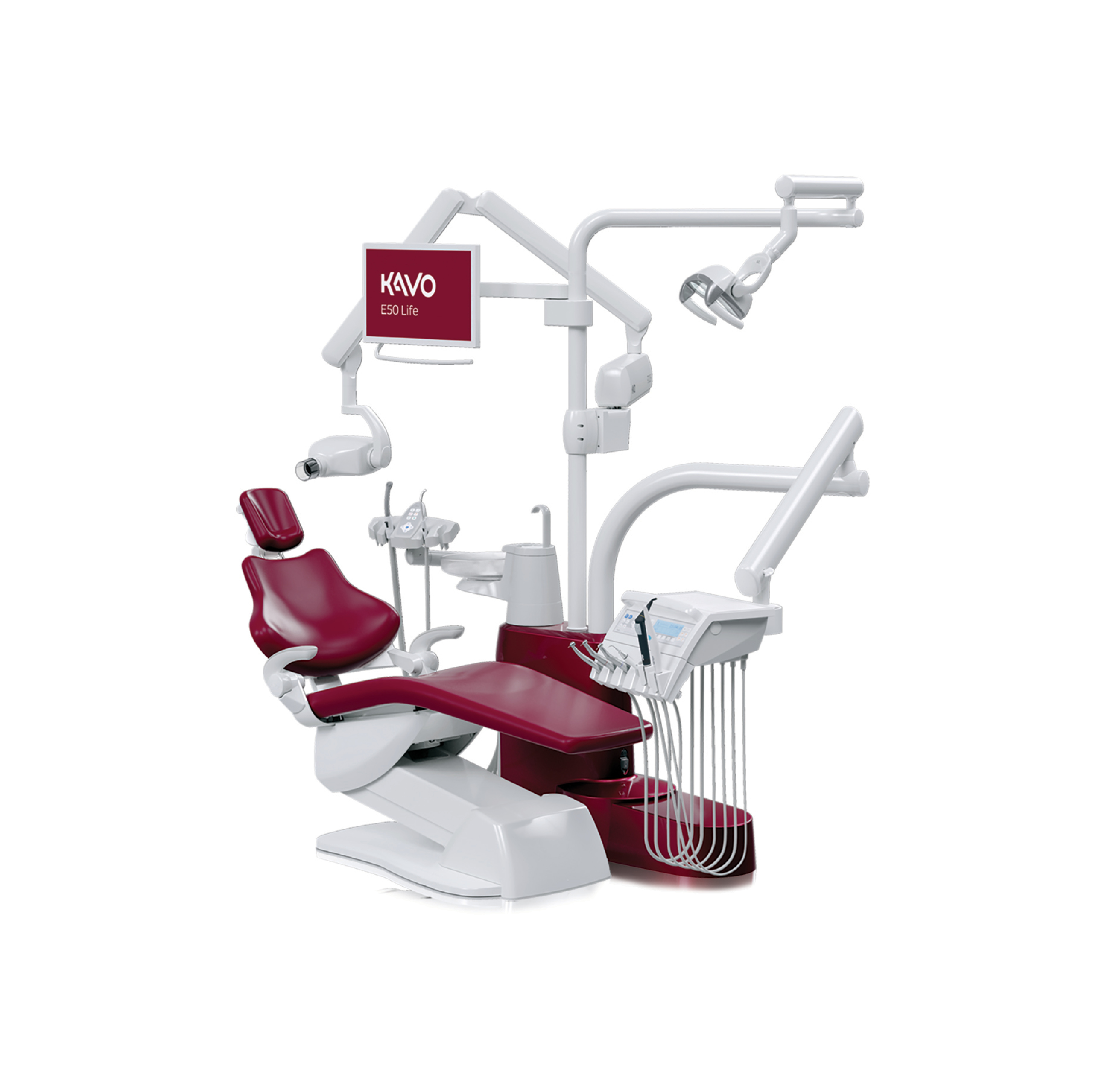 Comfort in its most practical form.
You will find all the functions you need on your ESTETICA E50 Life. Direct keys, without double allocation, guide you intuitively to your goal with no time-consuming familiarisation and no tiresome searching for functions during treatment.
The E50 Life will guarantee a smooth workflow and allow you more efficient treatment times.
The KaVo ESTETICA E50 Life. Simple to use. Simple to expand. Simply reliable.
Highlights at a glance
The patient chair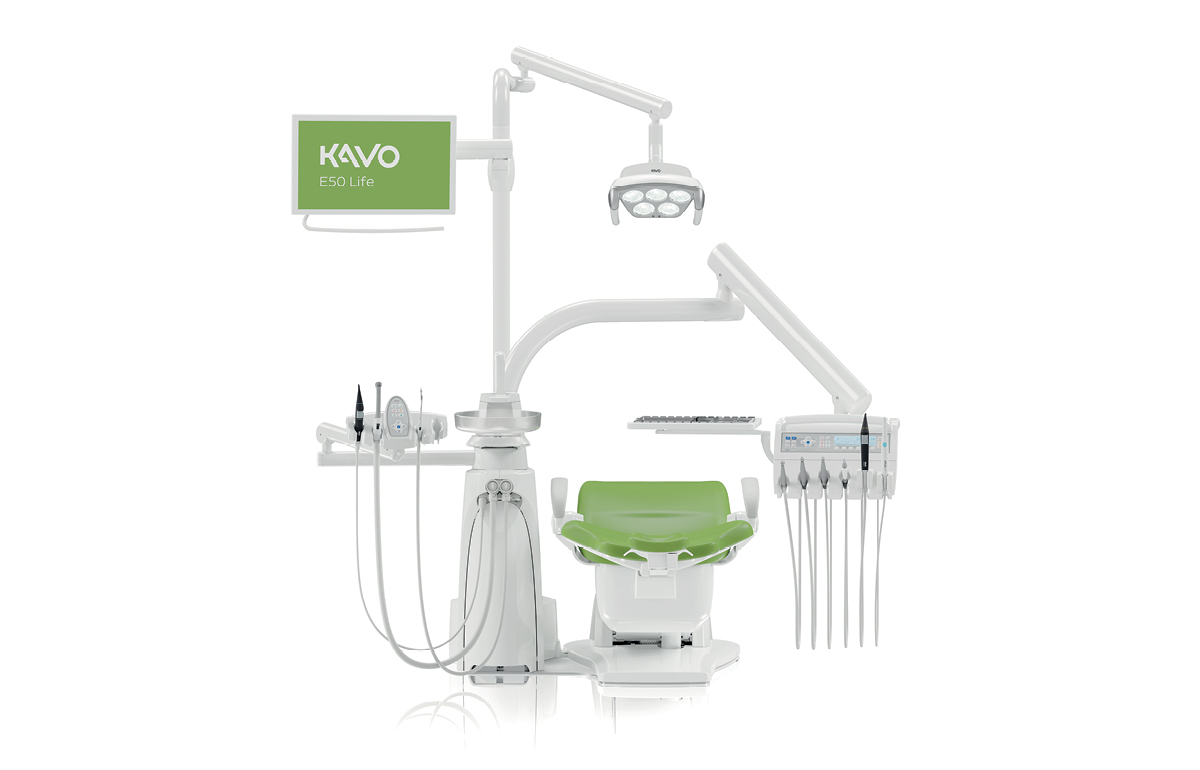 Soft cushioned upholstery provides optimum comfort
High load capacity with patient weight up to 185 kg
Integrated Trendelenburg movement for patient comfort
Extended highest/lowest positions
RELAXline soft upholstery
How could KaVo have made their treatment units even more comfortable for your patients? It's thanks to RELAXline, a particularly soft upholstery that adapts to the contours of your body, optimising positioning and enabling the dentist to work efficiently, even during longer treatments.
Multimedia patient communication system
KaVo ERGOcam One intraoral camera and KaVo DIAGNOcam
High resolution 22″ KaVo monitors
CONEXIO system software
Hygiene Options
Automated internal water line disinfection DVGW system
Water bottle for hygienic waterline supply
Automated suction line cleaning