3Shape TRIOS 5
The intraoral scanner designed for improved hygiene, next-level ergonomics and an effortless scanning experience.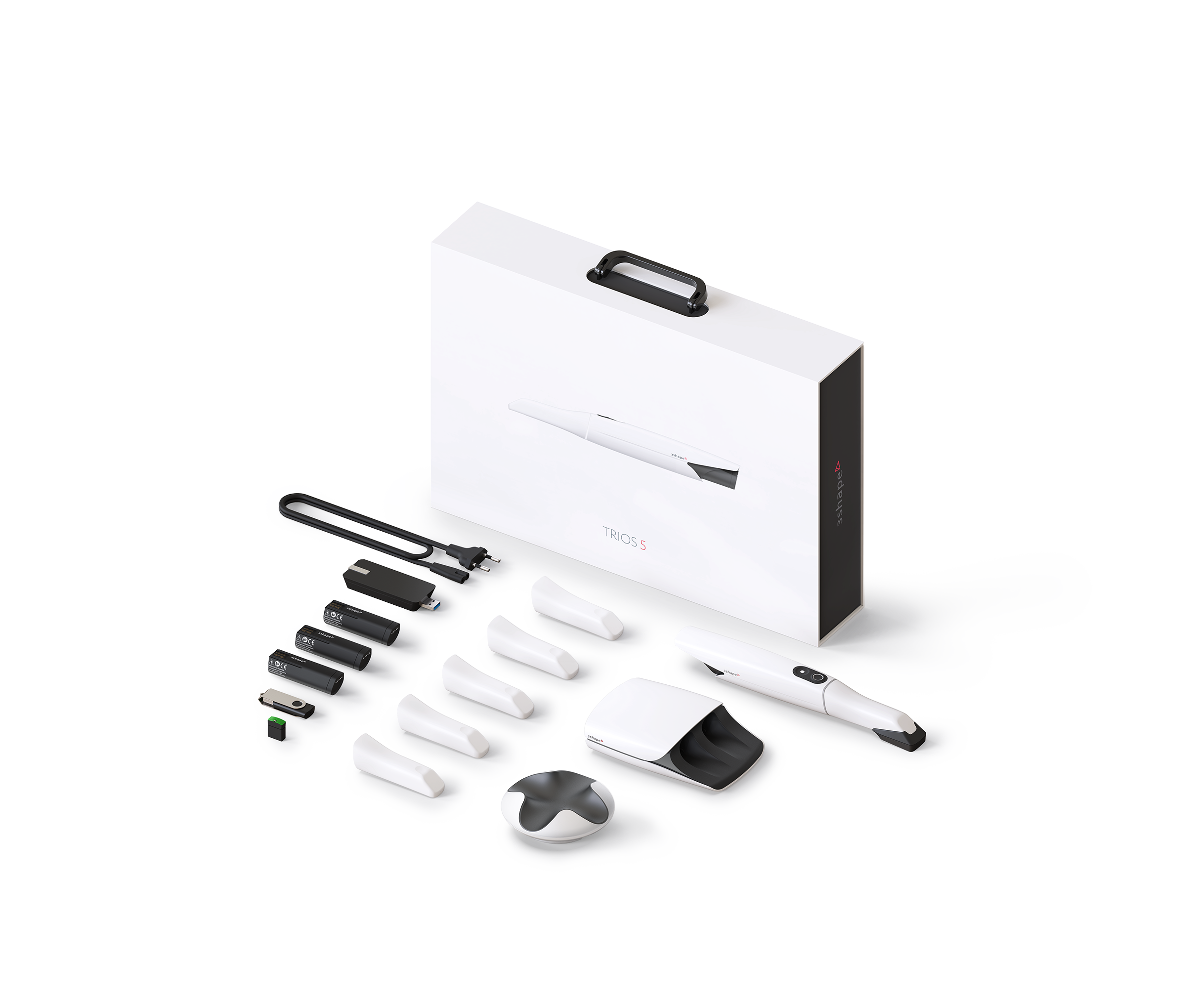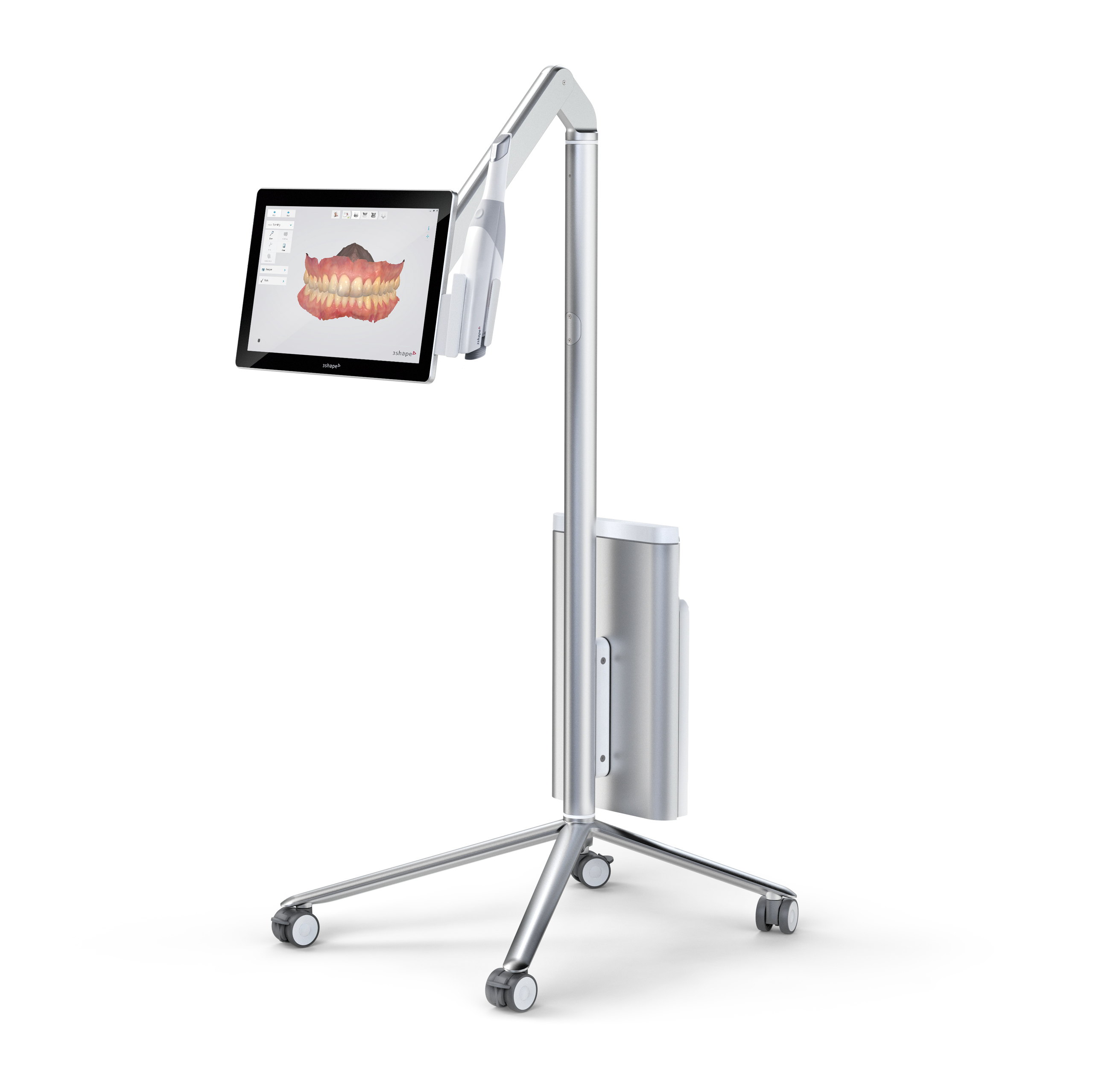 Meet the 5th Generation TRIOS
This is the scanner that sets a new standard in patient protection and infection control. It is not only hygienic by design, but also smaller, lighter, and designed to fit perfectly in every hand. On top of that, it comes with 3Shape's new ScanAssist engine for perfect scan results, and TRIOS Share for ultimate connectivity.
Intelligent Scanning
The ScanAssist engine's intelligent alignment technology for building up a 3D model results in precision scans, effortlessly and efficiently. Every time. So you can concentrate on providing the excellent care that makes your patients smile.
Balanced Scanning
TRIOS 5 is 3Shape's smallest and lightest scanner to date. This sleek, pen-grip scanner is perfectly balanced and made to fit comfortably in every hand. Including yours. It's the scanner that feels just right.
Hygienic Scanning
TRIOS 5 sets a new standard for patient protection and infection control. It's easy to clean and 'hygienic by design' with hardly any openings or crevices.
Highlights at a glance
Sleeve for optimal cleanliness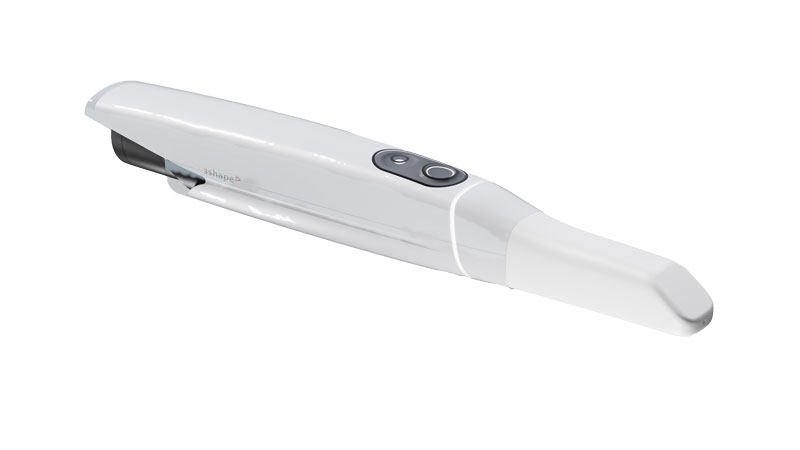 The ultra-thin, snug and near-invisible sleeve minimizes the risk of cross-contamination. It's one-time use – you put it on, scan and take it off when you're done scanning. It's that simple.
Scratch-free sapphire glass
The window inside the tip is made of sapphire glass. What makes this material great? It's scratch-free and heats up super-fast – ensuring your tip is scan-ready in seconds.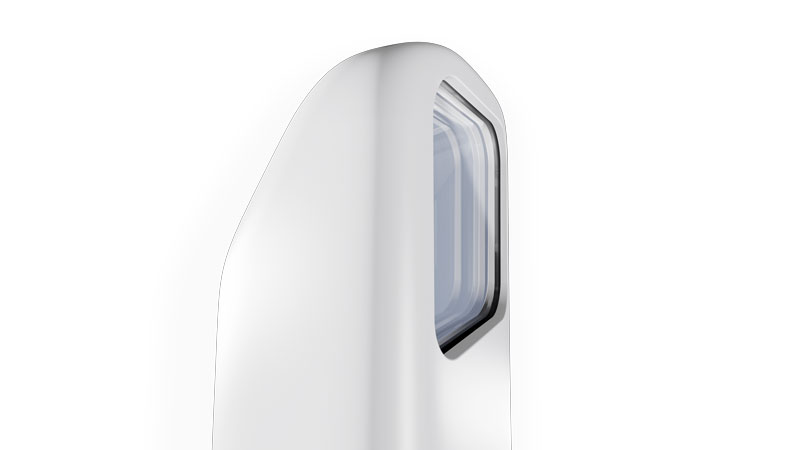 Closed autoclavable tip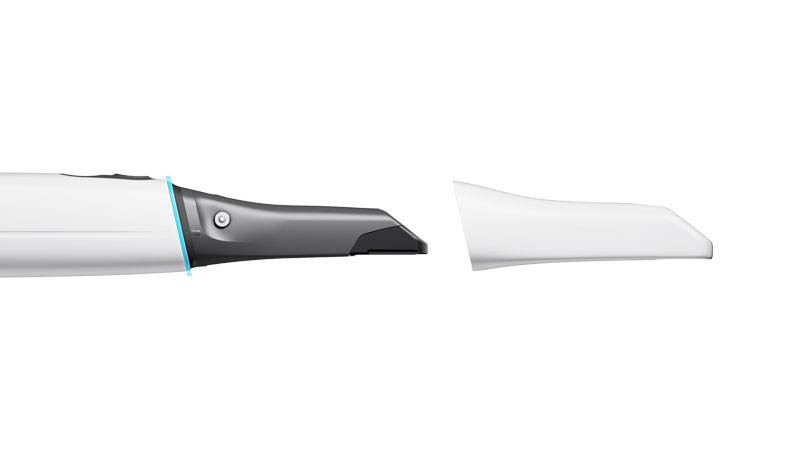 3Shape have developed a closed, autoclavable tip. This means that the risk of cross-contamination between patient visits is hugely minimised.
TRIOS Move – Bring scans and expected outcomes up-close
Gain next-level patient engagement and great ergonomics with TRIOS MOVE+. Excite your patients by displaying their scans and treatment designs up close and enjoy the ease of always being able to position the setup in the right place for optimal comfort.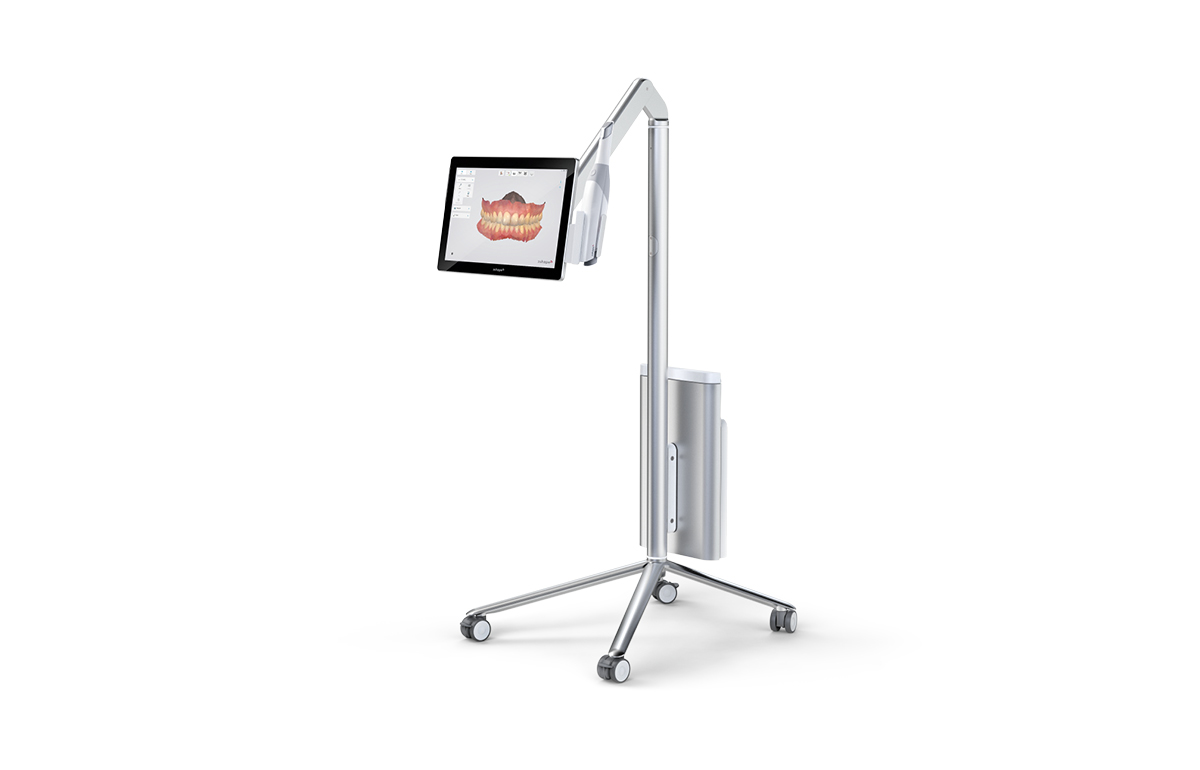 TRIOS Care Program