If you're looking for an affordable and high-quality dental microscope, then the Zumax range may be the perfect choice for your practice.
Zumax microscopes have designs that consider ergonomics, comfort, and high performance. These top-of-the-line dental microscopes include wireless foot controls, 2D and 3D imaging, and smartphone integration for image capture.
These dental microscopes come equipped with the latest live video technology, allowing the attending dentist to sit comfortably and upright while working. This design significantly reduces neck and back strain for improved efficiency during procedures.
With all-in-one high-quality dental products, Zumax has made it simple and easy to integrate the latest microscope technology into your workflow.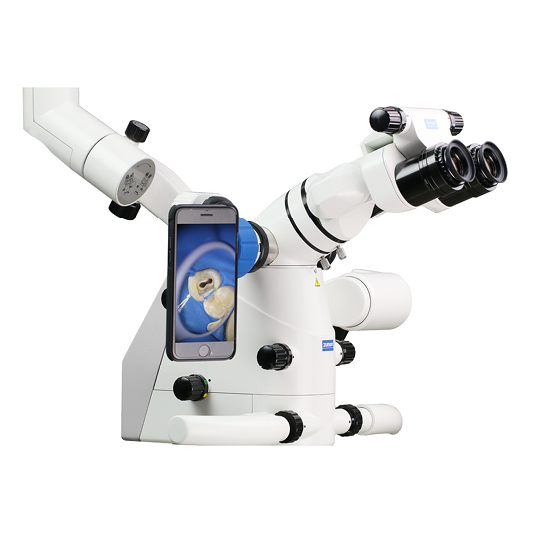 Our Dental Microscope
A Zumax dental microscope may be the perfect solution for your practice.
Never Miss Out on the Tiniest Details with Henry Schein
Navigating inside the mouth is often tricky due to poor lighting, which can cause dentists to miss out on finer details. With the Zumax dental microscope range, focus on different structures in the mouth with ease and a high degree of accuracy. Ensure nothing is missed and identify even the smallest bit of decay or cracks. The earlier a diagnosis is made, and the proper procedures performed, the better the patient's outcome.
Upgrade your dental practice with the latest in dental microscope technology. Make an appointment to visit Henry Schein's showroom and try out our state-of-the-art products or contact our expert team for more information.