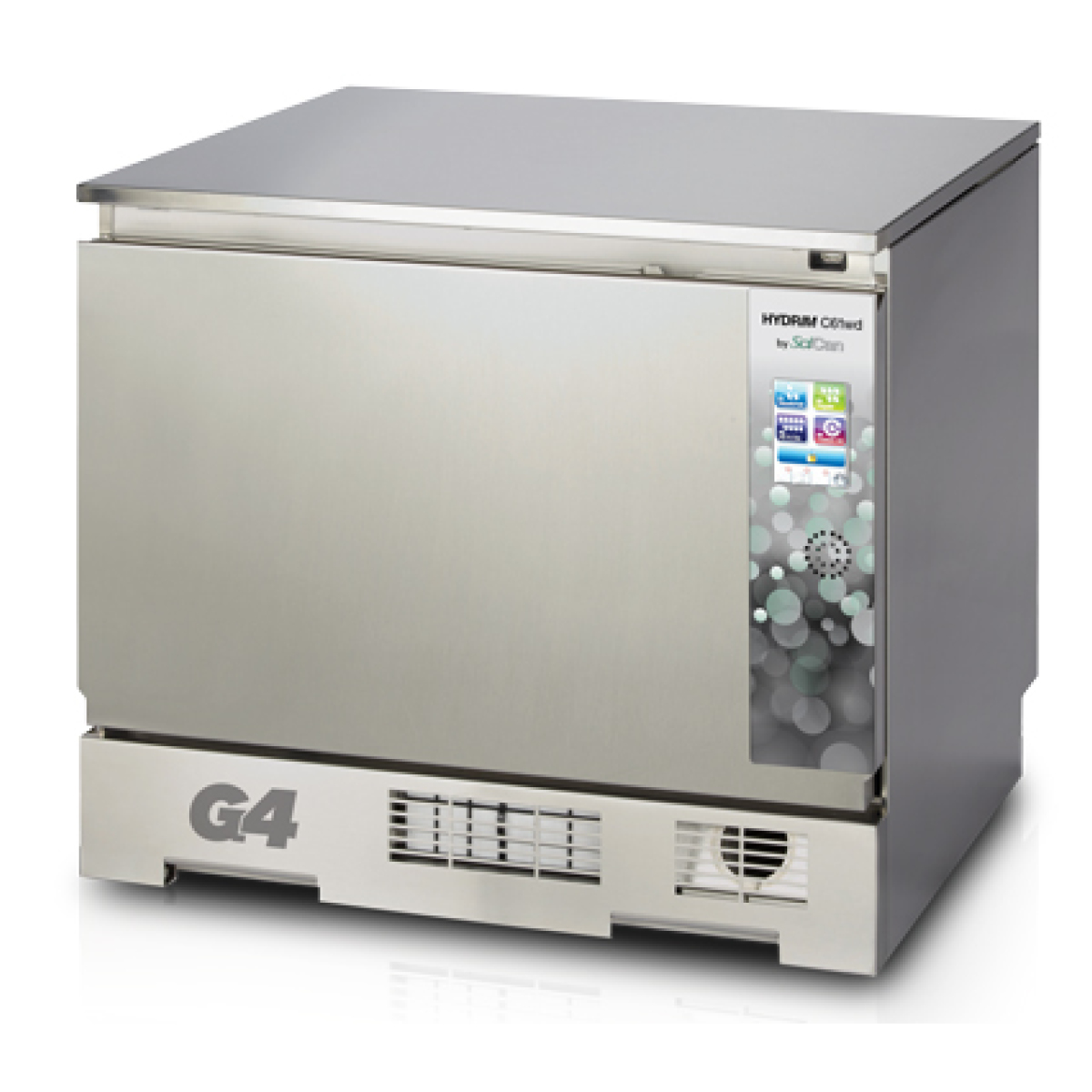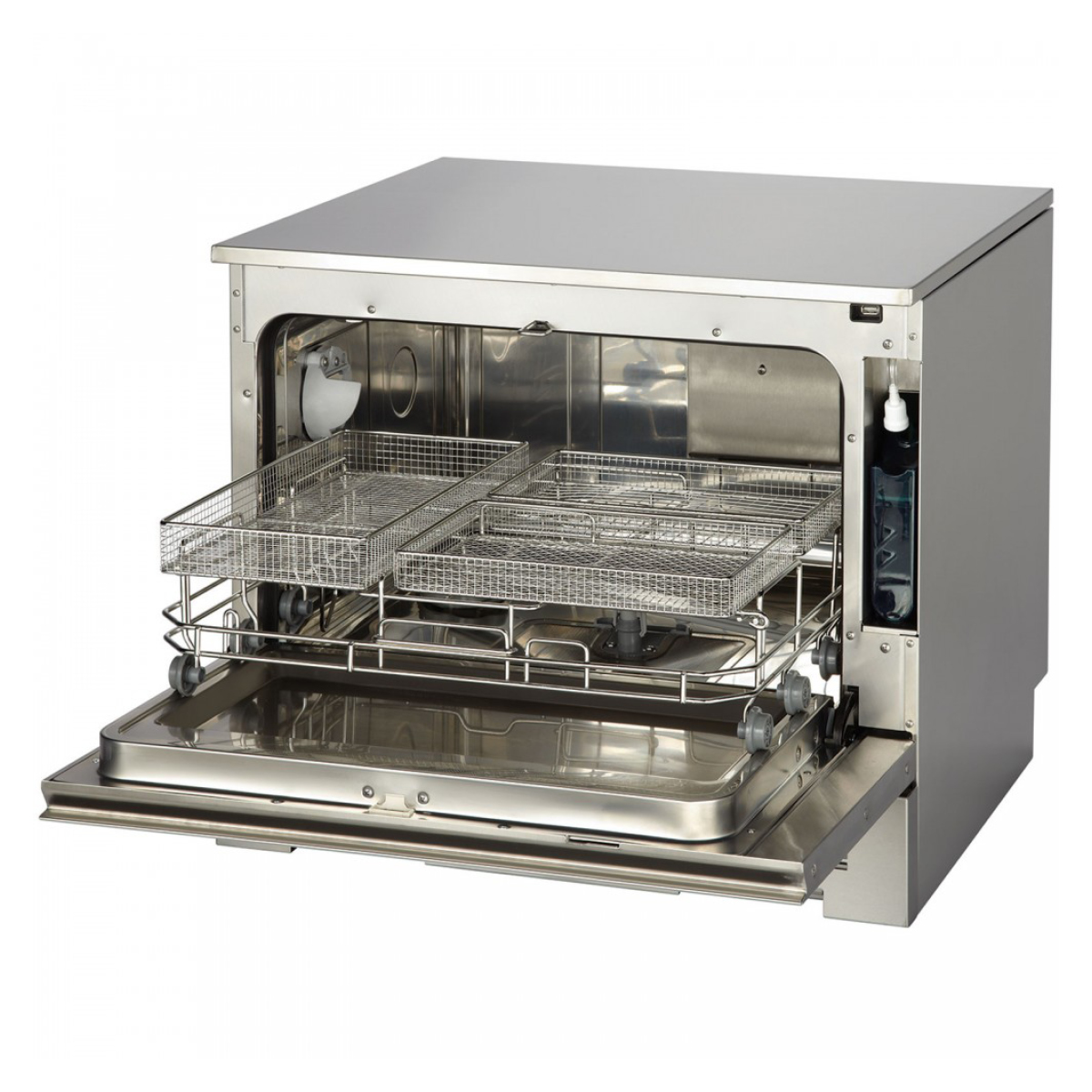 HYDRIM G4 – the first step in the sterilisation process.
The HYDRIM C61WD G4 is made of robust stainless steel and provides a comprehensive range of accessories, solutions for almost every office.
This bench top washer-disinfector is user-friendly, safe and effective, allowing for thorough cleaning as well as thermal disinfection at 93°C. By default the unit offers active air drying with a hepa filter, protecting instruments from recontamination and corrosion.
Highlights at a glance
G4 Technology
A special feature of these HYDRIM units is the innovative G4 technology. A large touch screen provides in-depth cycle information and allows users to view current operations. With an integrated Ethernet port, HYDRIM G4 units can connect to the office network and send cycle data to your smart devices or computer.
HYDRIM C61WD G4 Specifications