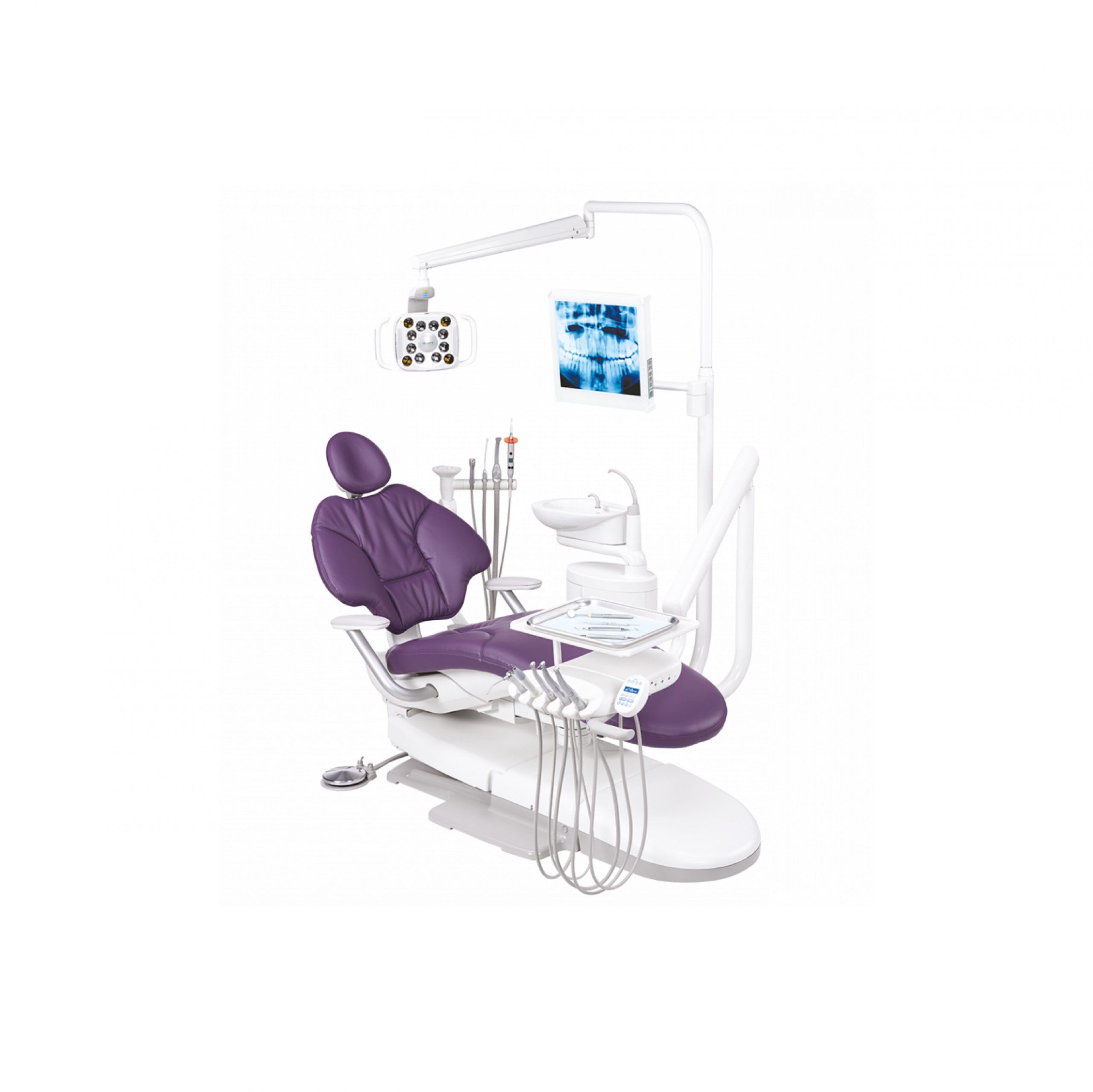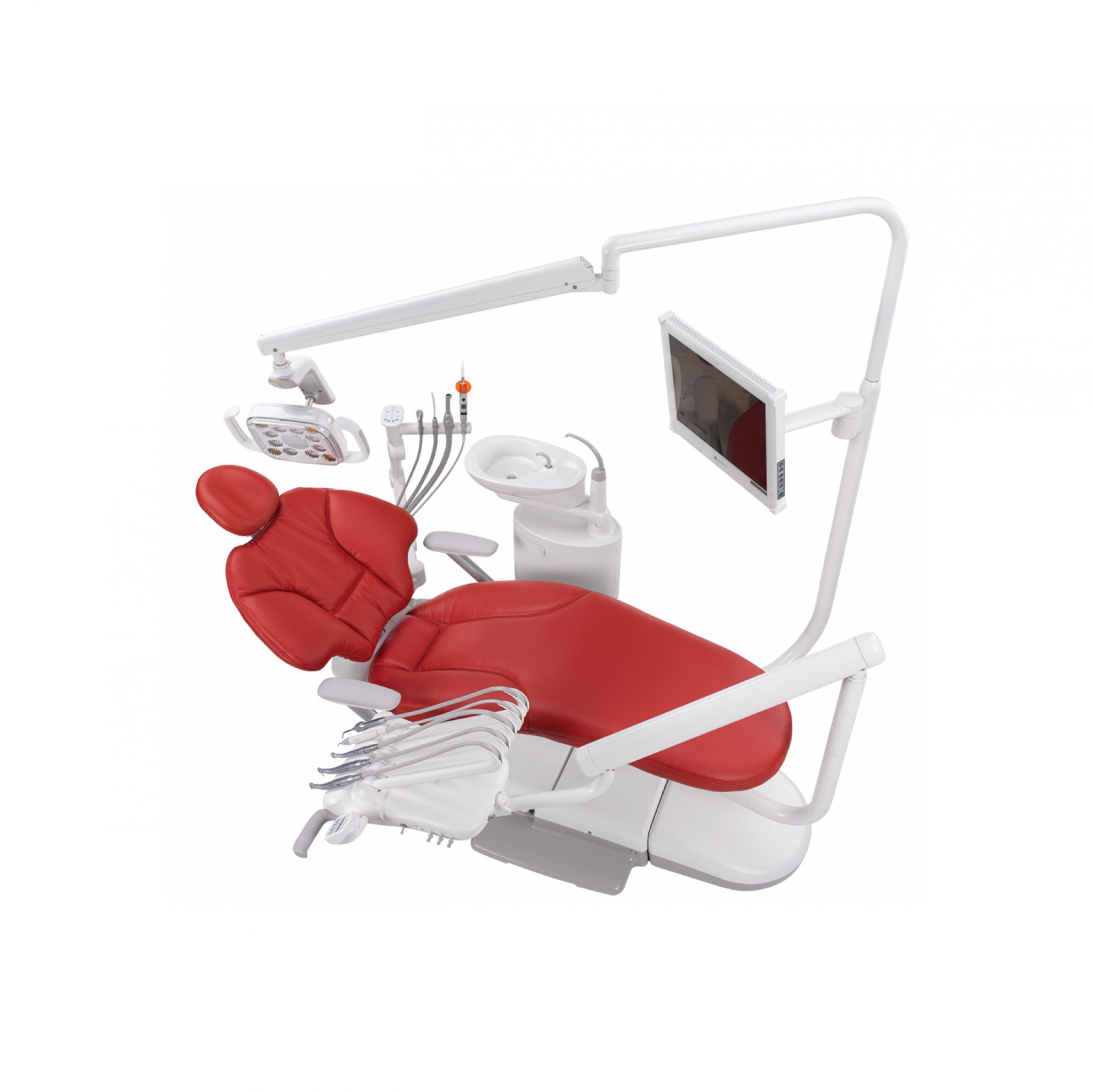 Smart. Versatile. Strong
The A-dec 400 package is a hybrid of the versatile and compact 300 unit, installed with the comfortable and ergonomic 400 series dental chair.
Robust construction, contemporary styling, and left/right versatility are all features of the A-dec 400, a system that not only gears you up for long-term success, but also provides a dental chair with enough comfort to put your patients at ease.
The key to productivity and career longevity is remaining comfortable while you work, that is why A-dec 400 is designed to keep your movement fluid and ergonomically aligned.
Highlights at a glance
A-dec 400 Dental Chair. Smart. Versatile. Strong.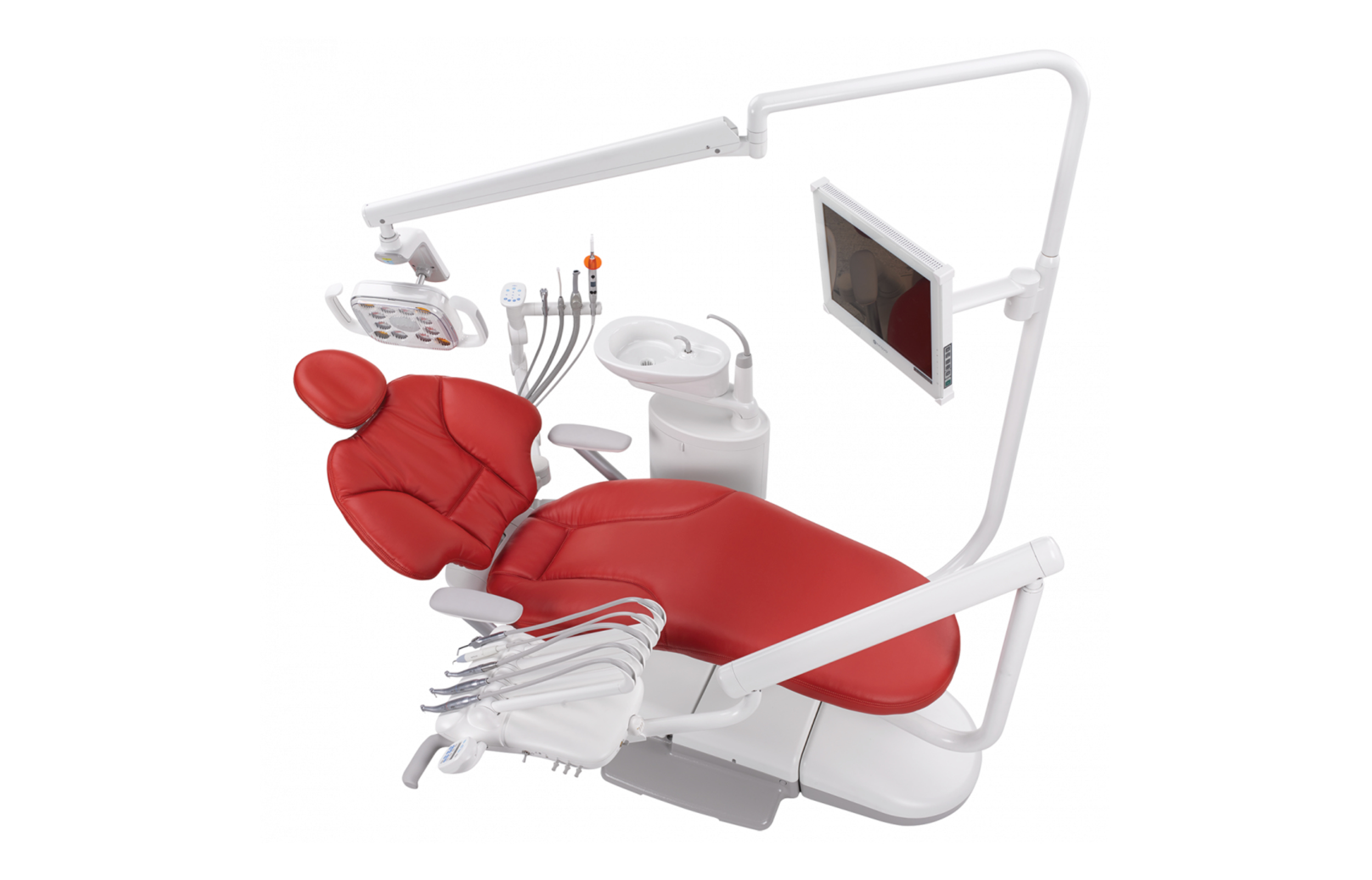 Keep everything you need within reach to increase the speed of treatment. For added accessibility, position the adjustable instrument holders at the most comfortable angle.
Innovative 4 position control block design
The industry's most reliable air-driven component with fewer parts, stronger corrosion-resistant materials, and a unique water flow system that eliminates stagnant water where bacteria can grow.
Self-contained waterline maintenance system
Includes a 2-litre water bottle, an innovative control block, and tubing made with AlphaSan. Add the revolutionary ICX waterline treatment tablet for worry-free waterline maintenance.
Balanced flexarm with airbrake or manual height adjustment